Today on Twitter and on its official website, Genshin Impact reported that new alternative outfits will join the game at a later date. These are basic modified outfits, of which miHoyo specifies that the design is not final and that it is subject to modification.
Dear travelers,
We will soon be releasing alternative outfits which are modified designs of the default outfits for Jean (Anemo), Amber (Pyro), Rosalia (Cryo) and Mona (Hydro).
.
* The default outfits of the characters mentioned above will be kept. pic.twitter.com/zVhpZ1To25

– Genshin Impact FR (@genshinimpactfr) January 4, 2023
We will soon be releasing alternative outfits which are modified designs of the default outfits of Jean "Chevalier au Dandelit" (Anemo), Amber "Planing Champion" (Pyro), Rosalia "Rogue Beneficence" (Cryo) and Mona. "Astral Reflection" (Hydro).
In the post, miHoyo specifies that the characters' default outfits will be kept. A statement that would not be the same for Chinese players: on Reddit, a user says the studio has apologized for the inconvenience and will offer 1,200 first women. But what are the differences? On Twitter, one user exposed both versions of each outfit:
If the outfits are similar, the new versions of them represent more dressed characters with less skin exposed. Such an initiative would not be the first for a video game publisher. This is for example the case of Blizzard with Hearthstone: the card game located in the universe of World of Warcraft had to review the portraits of certain cards, such as that of Jaina, the Succubus or the Mistress of Pain. Simple personal ambition or a desire to comply with the demands of the Chinese market?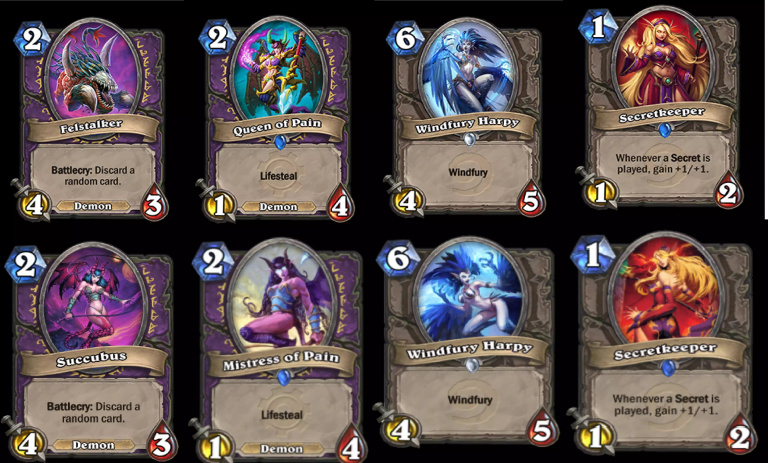 If the answer to this question is unclear, China does not hide the restrictions it imposes on its games and its players. The Chinese authorities have taken the case of Venti (still Genshin Impact) as an example to establish the line that should not be crossed on designs:
If regulators cannot immediately identify the character's gender, character tuning could be seen as problematic and red flags will be waved.
Restrictions imposed on Chinese development studios, which are increasingly unable to obtain final approval from the authorities for their titles: since July, the Chinese government has not published any list of new games. Validations that do not fall, resulting in many studio closures in China.