After keeping us waiting for a long time, Sony finally decided to clarify the situation: Gran Turismo 7 will be released on March 4, 2023. An arrival which is fast approaching, which takes place about five years after Gran Turismo Sport and about eight years after Gran Turismo 6. Suffice to say that the expectations of the community are particularly felt for this new game, including the ambitions are to return to the fundamentals.
Contrary to what we often think, Gran Turismo 7 will not be a PlayStation 5 exclusive: it is planned for PS5, yes, but also for PS4. This multiplatform release is rather understandable, Sony certainly wishing to reach the widest audience by relying on the huge fleet of PlayStation 4 already installed.
Polyphony Digital being a studio owned by Sony, the game will therefore not be released elsewhere than on the consoles of the Japanese manufacturer… Unless there is a future surprise on PC, as was the case for God of War or Uncharted?
The developers have confirmed that 420 cars will be available when Gran Turismo 7 launches. This is much less than before, since there were 1,200 cars in Gran Turismo 6, to name but one. Nevertheless, this limitation is completely considered and turns out to be much more relevant than the vertiginous figures offered by the old games: from now on, there will no longer be "premium" models and "standard" models but only cars with the equivalent finish, with a real sense of detail and upscale.
Many brands will be present, the most prestigious (Ferrari, Lamborghini, Bugatti) to standard manufacturers (Renault, BMW, Mazda and more) through the preparers or racing cars. As usual, the saga will delight us here with cars from all walks of life, picking up both in city cars and Formula 1, including sedans, 4x4s or even concept cars, the latter being provided by the cars. famous GT Vision.
Obviously, the "cast" will expand as the updates progress.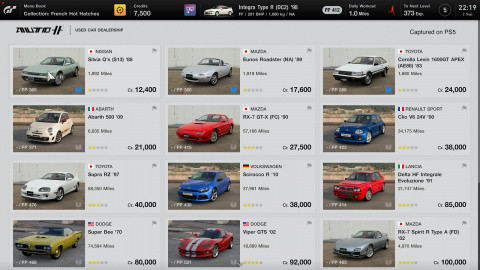 We can indeed customize all our cars in Gran Turismo 7, and in depth! It was about a mechanism very set back in the Sport episode, but which will make a big comeback here: first of all, we can get down to traditional mechanical customizations (length of gears, ABS, etc. ) and above all, operate your car with great care.
To do this, it will be possible to take it to the garage and buy countless different parts (there will be the largest number of objects in the history of the series), from the exhausts to the brakes, including the tires, the cane shafts and even the body itself. The different items, sometimes officially licensed, are divided into five categories: sport, club sport, semi-race, race and extreme. As in the old games, setting up your car very precisely and completely transforming it from the inside will be possible and even, moreover, very advisable to progress.
The customization of cars in Gran Turismo 7 will also be cosmetic. Also in the garage, we can apply colors and stickers as well as rims or fins, without sculpting the parts like a Need For Speed. The interesting little extra is being able to offer the community its own "livery", ie its car skin that others can download (and vice versa).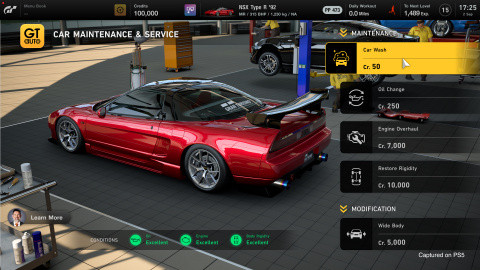 Polyphony Digital has admitted that more than 90 tours will be offered on launch day, located in more than 40 different countries. This also includes real circuits, meticulously reproduced thanks to a team rendering on site with a laser capture system, such as the Laguna Seca, Le Mans or the Nürburgring; but also a ton of new tracks, some of which are well known to the players of the saga like the Deep Forest Raceway. Several variants will be available and many weather effects are announced, which will inevitably influence the driving, once in full race.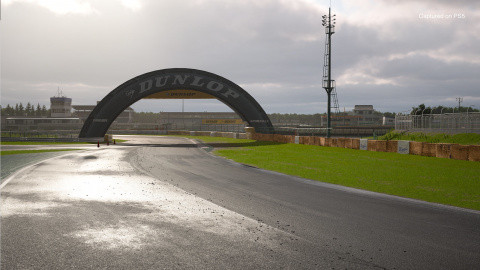 Hard to say for now, but it seems safe to say that Gran Turismo 7… will last a very, very long time. Right here, the goal of the developers is to return to the fundamentals with a huge career mode, built on the foundations of the first episodes. We will therefore find championships with increasing difficulty, dozens and dozens of specific events, a system of currency (here "credits") to buy cars – and sell them – and all that has made the difference. huge reputation of Gran Turismo.
In this return of GT mode, we will be able to enjoy traditional races, but also endurance races or drift events. It remains to be seen whether the permits will also be part of the game! Gran Turismo 7 seems in any case well on the way to offering a gigantic lifespan and we can easily count on hundreds of hours for the most motivated.
Although Gran Turismo 7 promises to be a homecoming completely assumed, it will fortunately offer some very interesting new features: first of all, graphic additions since the title will obviously be based on a technique brought up to date with today's tastes.Even more detailed 3D models, and a solid update for all vehicles with many recent and never-before-seen automobiles.
Especially, it is on PS5 that the title will show its superb with 4K and a framerate of sixty frames per second. Ray-tracing, a very popular technology for managing ultra-realistic light and its reflections, will not be present in-game but only in Shapes mode (i.e. Photo mode). Also count on almost immediate loading times thanks to the SSD.
Finally, Gran Turismo 7 will be supported by several new gameplay features by making full use of DualSense, the famous controller of the PS5: the haptic vibrations will make it possible to faithfully reproduce the type of road on which the player is, or if he is partly driving on a curb (for example); the adaptive triggers, they are promised as very immersive by playing with the braking forces, acceleration and potential breaking points.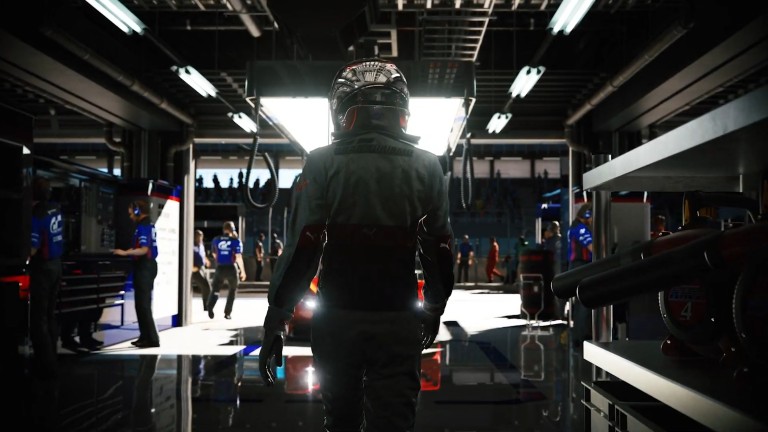 We can of course play Gran Turismo 7 with a compatible steering wheel, whether on PS5 or on PS4, or with the controller. In this regard, the first official steering wheel entirely made for Gran Turismo 7 has recently been formalized: it is the Direct Drive Pro, produced by the manufacturer Fanatec in direct collaboration with Polyphony Digital. It embeds a lot of new technologies, such as force feedback conducive to the new generation, mounting directly on the engine for powerful feedback, the FluxBarrier system to communicate several nuances of force directly into the hands …
The Direcr Drive Pro also embeds, thanks to the Boost Kit 180 sold separately, a maximum torque of 8 Nm. As for the finish, it turns out to be there with an OLED screen, a RevLED strip with visual information, the keys PlayStation well present as well as a metal pedal.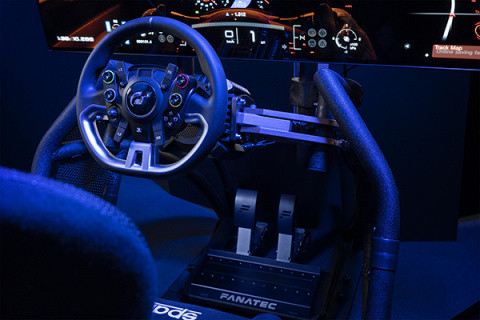 To get Gran Turismo 7, you'll have to pay a high price. On PS4, the game is sold for 69.99 euros; on PS5, it will cost 79.99 euros. A salty price, yes, but which aligns with current standards and Sony and, more generally, the new generation. Note that there is also ubeautiful 25th Anniversary Special Edition, offered at 99.99 euros, which will include both the PS4 and PS5 version as well as a new steelbook and even additional content, namely 1,500,000 credits, the Toyotas GR Rayis special, 30 PSN avatars and the official soundtrack.
Finally, know that if you pre-order the game, regardless of the edition, you will have 100,000 credits, the MAZDA RX-VISION GT3 CONCEPT Stealth Model, the Porsche 917 LIVING LEGEND '14 and the Toyota Supra GT500 '97 (Castrol TOM'S).