All it takes is a tweet. Hideo Kojima is an important figure in the video game industry, we know that. But it's always surprising how much everyone his actions are identified and interpreted by the fans. Today it is a tweet already removed by the Japanese designer, which makes a lot of talk.
For several months, the rumors reported by industry insiders have suggested that the relationship between Sony and Hideo Kojima would have been strained. At a minimum, the manufacturer would have decided to don't work with him on the next production Kojima. The reasons given are in particular sales deemed disappointing by Sony for Death Stranding. Kojima Productions would therefore, according to these same rumors, choose to move closer to Microsoft. For its part, the american builder would like to use the talent and fame of Kojima and his collaborators, in order to continue to grow in the Japanese market. According to comments from GamesBeat that we had relayed last April, talks between Microsoft and Kojima were already underway for the publication of the next Japanese game.
But yesterday, Hideo Kojima tweeted a photo, removed very quickly after, which leaves hope to Kojima fans, players on PlayStation consoles. On this one, we see his longtime collaborator Yoji Shinkawa sitting next to the playstation 5 development kit. The photo, posted quickly by other Internet users on Twitter and Reddit, unleashes passions: what does it mean? Death Stranding Director's Cut is already out, and there is little chance that a DevKit will stay on a table for a finished game. Many therefore believe that it would be the famous next project of Kojima Productions, not yet revealed. And this DevKit, on a table and running, is proof that it would be well developed on PS5, so not a Microsoft exclusive.
As for the game in question, difficult to know its nature. Rumors are rife: some people think of a Metal Gear Solid 3 remake, following the withdrawal of Metal Gear Solid games from online stores. the Abandoned project, (which many associate with Kojima Productions, without formalization) which we know will be on PS5, is only a code name and about which the BlueBox studio made it clear that its development was far from over, declaring that the game had been announced "too early", it could be that and therefore not really a surprise. Obviously, the eternal rumors of a horror game inspired by PT are still relevant … And let's not forget that Hideo Kojima went on the stage of the Game Awards to announce … the announcement of a new game next year. It could be this project, developed from this photo on PlayStation 5.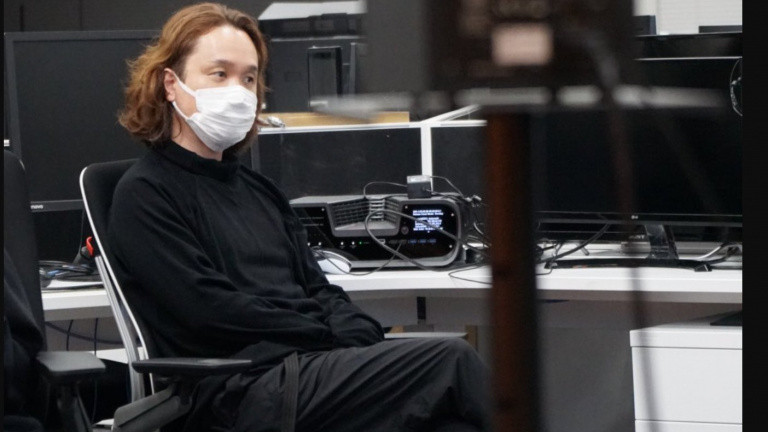 The only certainty for almost everyone who has commented on this photo is the following: the next Kojima game will not be produced in partnership with Microsoft, therefore will not be an exclusive for the American manufacturer. It remains to be seen what Hideo Kojima and Yoji Shinkawa do with their PS5 development kit.
To read next: