CURSE OF THE SEA RATS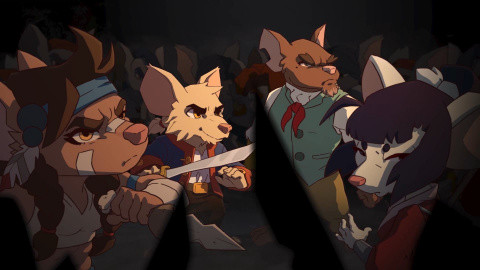 It is known, the genre of metroidvania sometimes requires venturing into narrow tunnels, to explore every nook and cranny of a map. So what's better than a rat to get the job done? Curse of the Sea Rats game lets you play as a rodent in platform-driven metroidvania, all in a nice pirate atmosphere. The player will have to find the witch who cast a spell on him, in a "huge and non-linear" world. Best of all, there are four playable characters, and it is possible to play with as many people in co-op. Of course, everyone has their own fighting style. You should also know that the handling of the sword is very important, with a talent tree. You will have to fight to achieve your ends.
---
ISLETS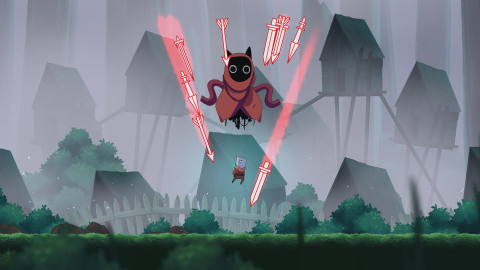 Again, a neat and gentle art direction intertwines with the metroidvania genre. In Islets, the player must explore and above all reconnect a fragmented universe. This is one of the main features of the title: bringing together several pieces of land by creating friendships to reveal other roads, other areas in which to get lost. Obviously, there will be enemies on the way, and the main character – Iko – can count on the help of his friends, new powers as well as a very mysterious guide. So many reasons that make you want to let yourself be carried away, with a very nice artistic direction, painted by hand, as well as a design that is quite reminiscent of the studio Ghibli style. We hope for a future nice surprise.
---
THE LAST FAITH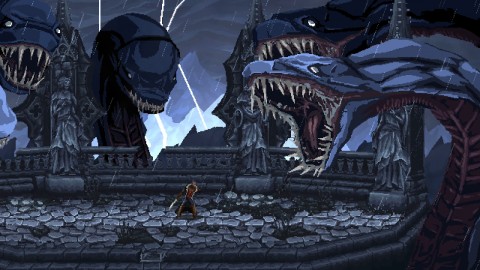 Like a mix between Blasphemous and Bloodborne, The Last Faith is a very action-focused metroidvania with a gothic and detailed art direction to the most beautiful effect. At the heart of the title, an ancient disease which ravaged a city once full of life, and which will have to be fought. To do this, Eric, the hero, will have to reverse the words of the "hidden prophecy" but also discover the truth behind this ravaged world. We do not know much at the moment, even if there will be – unsurprisingly – several weapons, spells, but also elemental bonuses to increase its power. You will need at least that, because Souls inspired game requires, there will be a lot of aggressive and powerful monsters. It smells really good.
---
AFTERIMAGE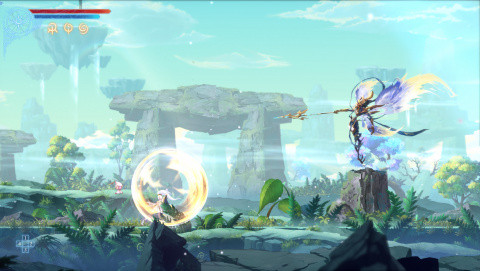 With a very detailed and assertive artistic direction, Afterimage makes you want just with its visuals. However, it is also a metroidvania, with interesting mechanics. "Each area features completely different enemies and game mechanics," says the project's Steam page. To shoot them down, the player will have at his disposal a large choice of weapons with special attacks as well as a "wide range of improvements". Best of all, there will be many secrets to discover. In short, the exploration aspect has obviously not been overlooked. As for the scenario, we don't know much at the moment, except that you will meet fantastic creatures, all in a wide variety of settings.
---
SOULDIERS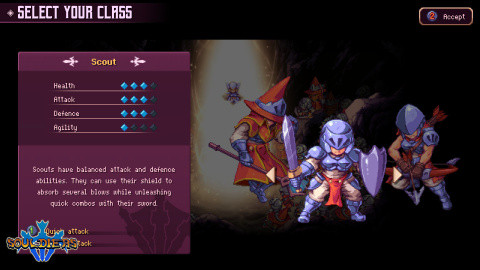 A bit like Afterimage, Souldiers makes you want only at first glance: its decorations are beautiful and colorful, its action dynamic and lively. From its description, the studio title Retro Force describes itself as a game with a metroidvania type exploration as well as fights reminiscent of the Souls series. For this last point, the Steam page specifies that it will be possible to "parry, dodge" and of course slice your enemies. But it will not only be necessary to go for it, since Souldiers will offer many puzzles that will help you find skills and improve your characters. All in all, we could be faced with a very good metroidvania, with several playable characters.
---
HAIKU THE ROBOT
With its neat pixel art and cute design, it's hard not to fall in love with Haiku the robot, exploration-centric metroidvania set to arrive next year. The main goal will indeed be to get lost in a world ruled by machines and map unknown areas.. Which will of course lead you to meet the most eccentric mechanical creatures, whether they are friends or enemies. Metroidvania requires, you will find powers to improve your skills, including a grapple that allows you to rush at full speed. Without forgetting the combat, which occupies an important place, with some bosses. All the criteria to wait for this title.
---
TURBO KID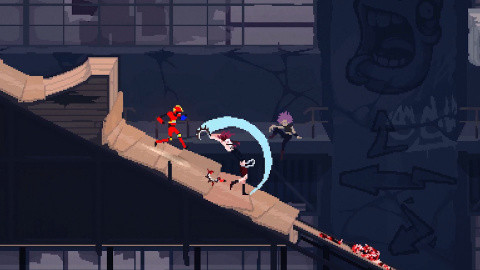 A movie adaptation in metroidvania, with action, exploration and BMX, does that tell you? So here is Turbo Kid, the video game version of the eponymous feature film. "You are The Kid, a lone warrior on a journey through the Wasteland in search of hope," the game's Steam page tells us. "What you find on your way, however, is a land riddled with villains and creeps. that you will have to cross – sometimes literally – to survive ". The tone is set. The gameplay images suggest fairly dynamic combat and exploration on the back of a bicycle, which will allow you to crush the villains or to stay glued to the ceiling. A proposal that seems original and that we are waiting for.
---
HOLLOW KNIGHT: SILKSONG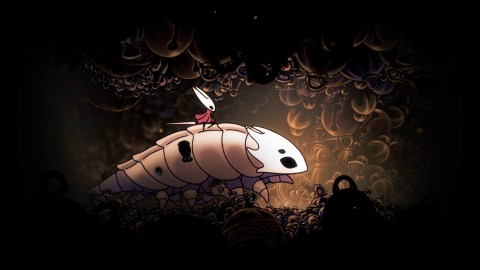 Arguably the most anticipated metroidvania in the years to come: Since its announcement, everyone has been hoping to hear from Hollow Knight: Silksong. It must be said that the title follows one of the best games of the recent genre, and that it is therefore eagerly awaited. But since 2019, the Team Cherry studio does not seem to be ready to give any news, even if we thought an announcement possible at the Game Awards 2023, but also at E3 this year, or even at the last Nintendo Direct. In short, all occasions are good to hear about it. The title is supposed to feature a new kingdom, a new set of moves to have fun in combat, and more. We really hope to hear from them very soon.
---
CROWSWORN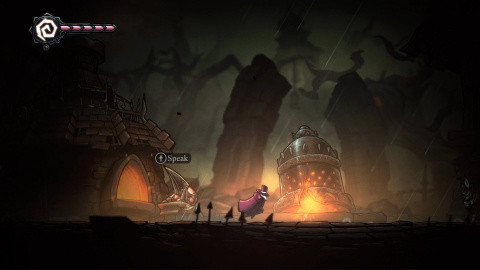 Since the phenomenal success of the excellent Hollow Knight, many games have wanted to be inspired by it, both in terms of mechanics and visuals. Here comes a new candidate, but this time seems particularly serious: Crosworn. With in addition a little air of Dark Souls. The movements of the hero who can wield firearms as well as his scythe seem to be extremely precise, just like Hollow Knight. Like the latter by the way, there will obviously be an interconnected world, with secrets but also new abilities to improve your character. Even in its narration, the title evokes something "Souls-like". We are promised side quests.
---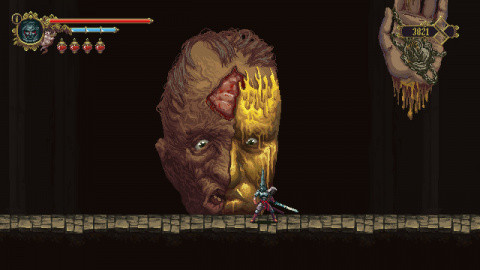 On the sidelines of a DLC that has just arrived, "Wounds of Eventid", Blasphemous unveiled a second episode last August. For the moment, there is no information, trailer or images to be eaten.. The Game Kitchen studio only showed the number two as an announcement, with the date 2023, without further details. Either way, we're very excited as the first episode was of excellent quality. The title had for him an absolutely sublime pixel art, a subject about religion that was both disturbing and intriguing, a classic but successful exploration and well-managed fights. Everything you need to make a good metroidvania. We hope that the sequel will go even further.
---