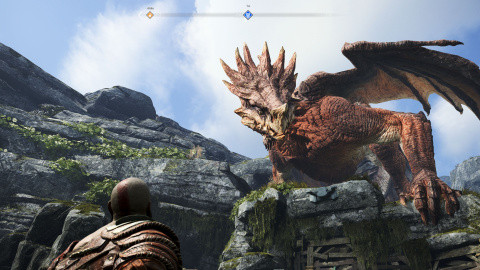 Voted game of the year in 2018, God of War was then only released on PlayStation 4. An exclusivity on Sony's console which was lifted this week with its release on PC. A port that could have been done in pain, like Horizon: Zero Dawn or more recently Final Fantasy VII: Remake which failed to seduce the crowd. This is not the case with Kratos and his son: since its release on PC on January 14, God of War has been hovering around 97% extremely positive ratings (9,038 at the time of writing). What to salute the performance of Santa Monica for the portage.
Another witness to its success: its sales. God of War achieves the best figures of the week, ahead of the port (also very recent) of Monster Hunter Rise on PC. A success, however, to be taken with a grain of salt since Steam distinguishes the two editions of the game to achieve this classification. We also note the presence of Ready or Not, very popular with streamers at the moment, or Elden Ring and Dying Light 2 which have not yet been released.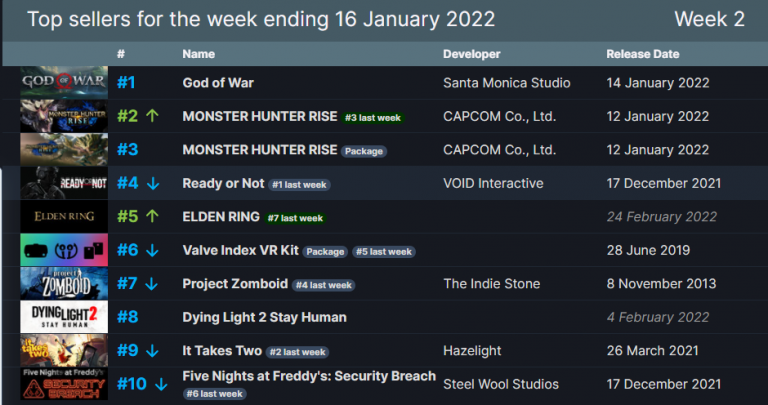 Finally, it is also interesting to measure the success of the port of God of War on PC compared to other licenses exported by Sony. If the Japanese firm remains cautious about the ports of its licenses on other platforms, it nevertheless opened up to the idea and has, for some time, also offered its games on the computer. Days Gone, Horizon: Zero Dawn, Death Stranding or even more recently Final Fantasy VII: Remake (absent from Steam in favor of the Epic Games Store). And it is indeed God of War which achieves the best start: 73,529 players have connected to the title simultaneously. Horizon: Zero Dawn takes 2nd place with 56,557 players, Death Stranding completes the podium with 32,515 people connected to the game while Days Gone takes fourth place with 27,450 players.
To date, therefore, God of War is the best launch of a Sony PC game. A success that we owe in majority to the excellent craftsmanship of the port: if the game remains an excellent title to savor, the addition of DLSS, 4K compatibility and ultra-wide screens allow you to appreciate the adventures even more. of Kratos and Atreus.
Source: Steamdb