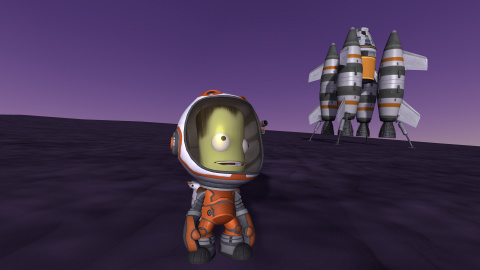 Launched in 2011 and in early access on the official studio website, Kerbal Space Program is a space flight simulation game, offering players of create, launch and operate their own spacecraft, whether they are shuttles, probes, rockets, rovers or even satellites. With wacky characters but a physics and realistic elements (to the point of signing partnerships with NASA and ESA), the title remained in active development since its official launch in 2015, But, everything has an end. In June, Squad announced that update 1.12 would be the last, and the studio declared on Steam than development was officially finished after patch 1.12.2 released earlier this week. Now Squad will accelerate the development of Kerbal Space Program 2 with Intercept Games, while indicating that, if necessary, some minor patches could be applied to the first title.
While we can still release a minor patch here and there if needed, with this patch we are officially ending update 1.12, as well as the continued development of the original KSP, as we are now stepping up to the next level to the development of KSP2.
Initially, Kerbal Space Program 2 was expected in 2023, but several delays announced mean that the title is now scheduled for 2023. Recall that the development of the game had been first entrusted to Star Theory Games, which was subsequently dispossessed of the project by Private Division. At that time, Star Theory Games had denounced the practices of Private Division, indicating that the Take-Two label had aggressively poached the developers.