After the successive exits of Black widow, Shang-Chi (who will have the right to a second part) and The Eternals, Marvel and Disney return to characters much more anchored in the minds of the fans. The huge expectations around the new Spider-Man installment, No Way Home, prove it and the next ones on the list, namely Doctor Strange in the Multiverse of Madness, Thor: Love & Thunder or Black Panther: Wakanda Forever will have a lot to do in the coming months if they are to match this success.
In a few months, the continuation of the adventures of the Nordic god Marvel version, after the very nice Thor: Ragnarok released in 2017, will be available in all theaters if Disney does not revise its schedule at the last minute as it has tended to do in the past. While little is known about this fourth installment, we can't say we're spoiled more than that in terms of visuals: the film is kept relatively low-key, but a leaked illustration would have revealed a small change in focus. outfit.
Late last week, a Reddit user by the name of "Ryantcairns" posted a visual, described as a new Marvel Cinematic Universe poster, revealing a gallery of characters well known to those who have watched the latest super movies. disney hero. Among the various identifiable protagonists, one of them, namely Thor, attracts attention due to his new attire.
After having known him with long hair, dressed in his armor and his red cape, the Nordic god was entitled to a new outfit and a hair refresh before letting go, between the opus Avengers: Infinity War and Endgame, and display an astonishing plumpness, making him almost resemble the Duke of the film The Big Lebowski. Back in the spotlight, Odin's son should tackle a look, once again, quite different as the poster might suggest.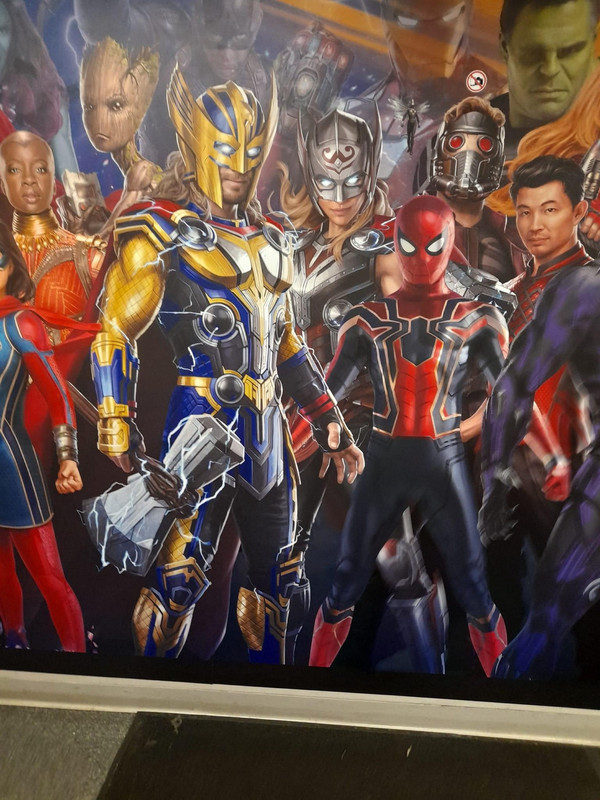 On the shared visual, we can admire him in a brand new outfit, with a mixture of blue and yellow of the most beautiful effect, and still armed with his trusty Stormbreaker hammer. A clue about the outfit of Thor, played by Chris Hemsworth, in the next film Love & Thunder ? It is currently complicated to give a clear answer to this question, as this visual is to be taken with a grain of salt while waiting for information from Disney.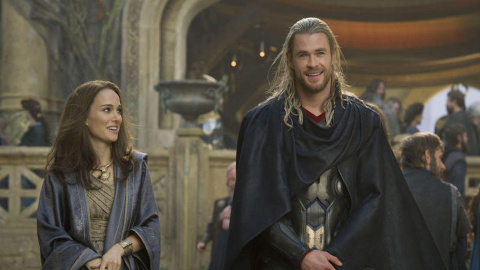 Additionally, Thor isn't the only prominent protagonist featured on the poster. We know, the character of Jane Foster, played by Nathalie Portman, should take on a very large scale in the next film and it seems that she also has the right to a warrior outfit at the height of her transformation into Mighty Thor. While waiting to discover official visuals, Doctor Strange in the Multiverse of Madness will have the heavy task of keeping us patient and unveiling the next challenges of the MCU. A trailer was recently aired.