Based on a free-to-play model and expected on PC (via Steam), PlayStation 4, Xbox One and Nintendo Switch, My Hero Academia: Ultra Rumble will allow 24 players to compete on a playground that will gradually shrink. A closed beta will be held in Japan from February 2 to 6, allowing developers to see what works well and what needs more work.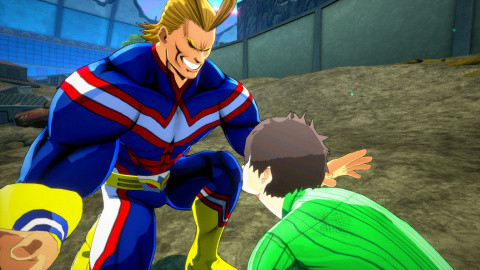 Some images were unveiled on the occasion of the publication of Weekly Shonen Jump, but Bandai Namco offers us today a first trailer, featuring the different characters, their powers, the objects to recover, as well as an arena, obviously from the very first story arc. The players will be divided into teams of 3, and will have to use their Quirks wisely to win the game.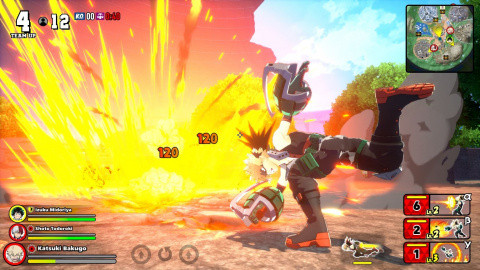 On the recently opened official site, we also learn that a skill card system will be part of it, and that they will improve the powers available to us. Before you can use them, you will have to find them, since they will be spread across the map. A way to encourage players to stay on the move, as a team, to take risks and thus avoid static clashes. In addition to the previously mentioned elements, players will have to take into account that civilians will have to be saved or fought depending on the character chosen, adding other objectives to the set.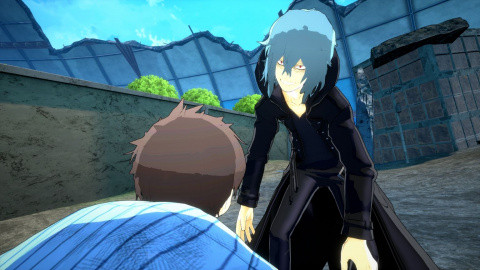 Finally, we already know part of the roster, since 12 of the characters have been revealed as part of the closed beta which will be held in just over two weeks: Izuku Midoriya, Katsuki Bakugō, Ochaco Uraraka, Shōto Todoroki, Tsuyu Asui, Cementoss, All Might, Mt. Lady, Tomura Shigaraki, Dabi, Himiko Toga and Mr. Compress. For now, the release date of the title remains unknown regardless of the medium. To see how the title looks, Bandai Namco streamed 28 minutes of narrated gameplay by the developers:
---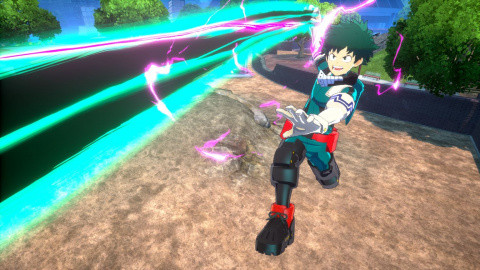 ---