Thanks to its very recognizable design, we immediately see that it is a gaming-oriented chair. Able to support a weight of 150kg maximum thanks to its sturdy steel structure, this chair will not fail you. For more comfort, it is padded with foam, which guarantees better care of your neck and back.
Let's talk about comfort! This pretty amazing seat can be tilted up to 180 degrees. What may seem like a gadget to some will undoubtedly become a feature essential for others, because it is something rather rare for a gaming chair. Its German TUV certification class 4 gas spring assures you a resistance to the test of anything you can put it through!
Of course, gaming chairs are only for gamers. If you have to endure long periods of telecommuting, there is nothing better than a good chair to work in comfort. The base is made of resistant steel which will give you good lifespan. As for the casters, they are in polyurethane and will allow you to swing without making the slightest noise. Convenient for videoconferences!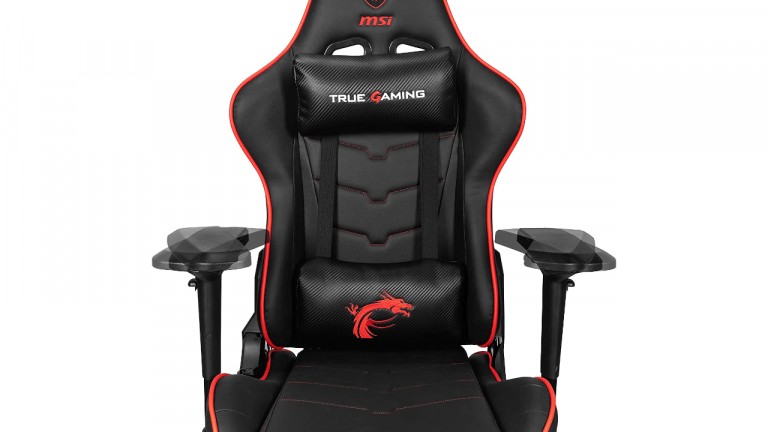 The armrests are adjustable, which is not the case with all gaming chairs, and this ensures you the best position of the arms in accordance with your body and with your setup. You can adjust them in four different directions.
Moreover, even if this type of product is generally very comfortable, the prices can sometimes go up very high. This is not the case with this MSI model which remains affordable despite all the advantages it offers.
In any case, we have here a good example of a useful product and at an attractive price which can turn out to be a long-term purchase with the development of teleworking. Thank you for the sales at Rue du Commerce!
---