Nintendo President Shuntaro Furukawa spoke recently in the columns of the Japanese newspaper Kyoto Shimbun. According to him, the Switch had very good sales at the end of 2023, particularly the OLED model released on October 8, he says. We also remember that the Switch had the best week in its history in all of Europe between November 22 and 28, the week of Black Friday. Nintendo made every effort to ensure supply during this period, in particular by using rail transport on the European continent for the first time. But after that, Japanese manufacturer was unable to keep up with strong demand from players, according to Furukawa, which caused stockouts all over the world.
Unfortunately, the situation is not expected to improve in the coming months.. The Nintendo president has indicated that the global semiconductor shortage and supply chain disruptions will cause a "stagnation" consoles deliveries early next year. "It's going to depend on demand, but I'm afraid we may not be able to make as many consoles as we would like.", did he declare. Stockouts are therefore to be expected.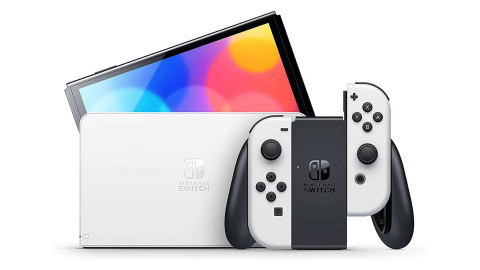 This will of course have an impact on Nintendo's bottom line, and should prevent it from achieving its original goals. The manufacturer originally intended to sell 25.5 million Switch between April 2023 and March 2023, before revising its ambitions downwards and counting on 24 million. In its previous fiscal year, 28.8 million Switches had been distributed worldwide, a record. Successfully selling 24 million consoles in a fiscal year would still be a remarkable performance. This would also be the second best year of the Switch since its launch in March 2017.
---