If you liked Hyper Light Drifter, its intense and colorful side, then don't miss Solar Ash. Directed by the same developers, this experience in third person view invites you to play as Rei in a world devoured by a black hole called Ultravide. To save the universe from this announced end, you will have to get your hands on the star seed that should make it possible to avoid the drama. An original story for a universe that is just as much. Like its predecessor, the environment of Solar Ash is adorned with strange reliefs in neon colors.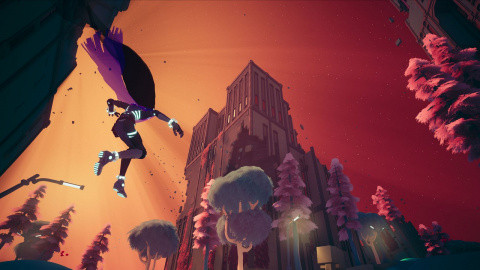 The gameplay is not left out with fights based on many interactions conducive to combos. Dash, double jump, grapple … Everything is done to promote the sequences, which offers particularly intense game sensations! You will find in front of you extraordinary creatures such as a gigantic Ouroboros or strange flying monsters. Outside of combat, many platform phases using a system of climbing or sliding on rails allow you to move quickly. In short, Solar Ash is a compendium of exotic action!
Want to join Rei in the world of Solar Ash? That's good, the game is available since December 02 on PlayStation 4 and PlayStation 5 for € 39.99!
Check out Solar Ash on PlayStation Store!