Relations between players and publishers/developers have been rather tumultuous lately, and Activision is no exception with Warzonehis battle royale set in the Call of Duty universe. Beyond the frustration caused by the launch of the new map, Caldera, some are simply furious. Faced with discontent, Activision tried to defuse the bomb by taking the floor in order to calm things down and consider the sequel much more calmly.
While the publisher sets out again to conquer its players and tries to breathe new life, in particular through a surprising crossoveras well as improvements, the players themselves are thinking in their corner about how the previous map, namely Verdansk, could be reintroduced within Call of Duty: Warzone. What was at first just a joke has turned into a real food for thought for players who have been interested in the famous red doors crossed in the past!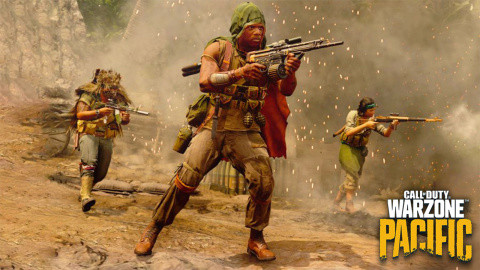 The disappointments are linked within Call of Duty: Warzoneand more and more players are showing their dissatisfaction by asking for a pure and simple return of the Verdansk map that they saw many months ago. Indeed, Caldera is not unanimous at the moment because of the problems the map is facing. Thus, on Reddit, players began to think of a technique to return there: this one would involve the red doors!
These famous doors were introduced in the 1980 version of the Verdansk map and allow players to teleport to a station teeming with loot before reaching their next destination. Scattered on the map, we could find around thirty copies and they had the merit of adding a little spice and mystery to the battle royale. However, this feature was not deployed when the Caldera map was launched, much to the chagrin of some players.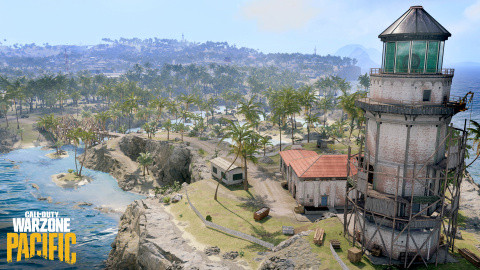 Much appreciated by them, the latter found themselves at the heart of a discussion on Reddit while some imagined a way to use them to return to Verdansk. From there, players shared their wildest dreams regarding its red doors : for example, a player submits the idea that they could refer to "restricted areas" of the old map, another that they could contain loot from Verdansk that can be brought back to Caldera.
Their imagination is amusing and one of them even pushes the link between the maps even further since he imagines a function allowing the red doors to teleport whoever uses them to the Verdansk dam and then throw themselves into the void and join Caldera : nostalgia sometimes gives rise to funny ideas!

---