While it is games like Elden Ring, Horizon: Forbidden West or Pokémon Legends: Arceus that will constitute the heart of the news in the coming weeks, it would be the PSVR 2 (unofficial name) that could serve as a surprise. Brad Lynch, a creator specializing in virtual reality (VR) -related content, posted on Twitter that the PSVR 2 could be mass produced soon.
Goertek, Chinese manufacturer, will be in charge of mass producing Meta Cambria and PS VR 2 (soon!)

Goertek sold off Pico to Bytedance earlier this year, but signed a deal to continue producing Pico headsets

Also expected to supply components for Apple AR / VR HMD

– Brad Lynch (@SadlyItsBradley) January 1, 2023
Goertek, Chinese manufacturer, will be in charge of the mass production of the Meta Cambri and the PSVR 2 (soon!)
He says he holds the information from a Chinese analyst, known online as 黑 毛 警长 008 and respected for his knowledge of the supply chain environment. But why expect a presentation soon? If PlayStation's new VR system goes into mass production in the coming days, is that the Japanese brand is not afraid of the consequences of an information leak around its product. We can therefore assume that she has planned a proper presentation of it.
A presentation, but to say what? And a lot of things are still missing today. If the press and the public call this new system PSVR 2, it is more for convenience than anything else since Sony has not yet formalized the name of this new product. However, some features have already been mentioned: the helmet "should improve everything", whether it be ergonomics (connection via a single wire), the field of vision and the functions of the PS5 controller which were presented last March.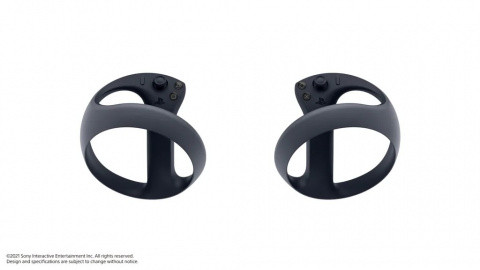 Even so, there is still a lot to be defined for this "next generation of VR experiences on PS5". It is the technical characteristics of the helmet which are absent for the moment such as the on-board panels, the viewing angle of the helmet or simply the titles offered by the system: is it backward compatible? What will Sony's policy on headphones be? While waiting for a potential presentation, we can always watch the video of PSVR Without Parole which evokes "4K OLED panels offering a definition of 2000 x 2040 pixels per eye, with HDR support"with a viewing angle of 110 degrees. Ditto for the release date and price, which are still unknown.