The first thing to understand is that at the moment these IO drills don't really have any use other than creating new places said. Indeed, on site, you will find the drill, a tent, guards and a few boxes scattered around the place.
The only useful thing at the moment is the springboard that is there and can allow you to rotate quickly and efficiently to a new location. So what can these drills be used for? Well, this may change over the weeks.
Indeed, like the city of the cube last season, it's a safe bet that these drills will become increasingly important as the season progresses. It will therefore be necessary monitor the development of these places over the next few days.
As for the current location of these drills, well, there are two of them. The first is on the east side of Logjam Lumberyard. The second is her southeast of Greasy Grove. We suggest you find the two locations on the map below.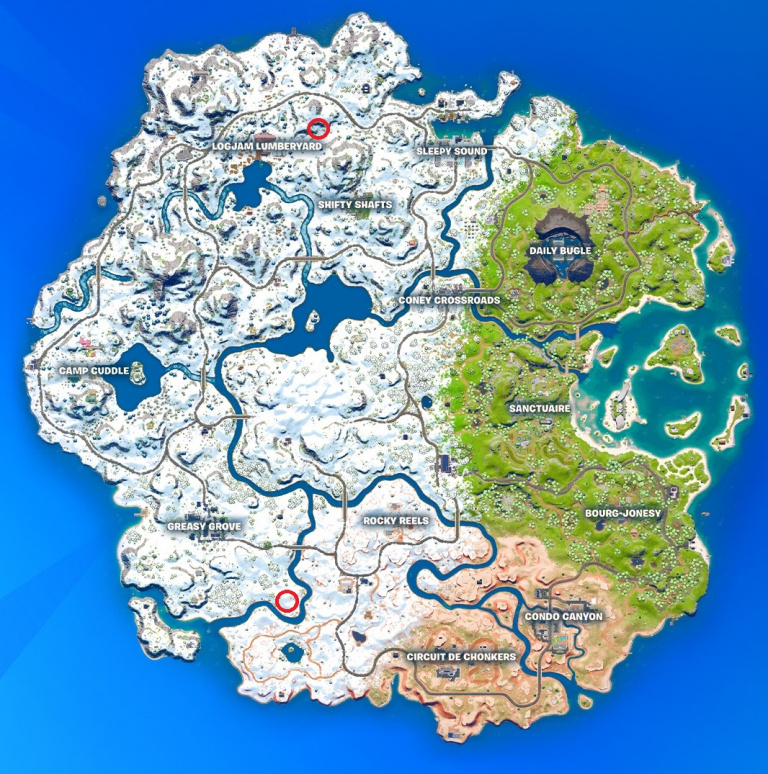 Summary of our complete guide to Fortnite Battle Royale – Chapter 3, Season 1