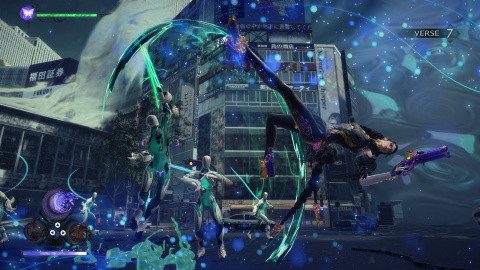 Nintendo has promised, Bayonetta 3 will arrive in 2023 exclusively on Switch. Therefore, impossible for me to make room for another game in my little heart. Beat them all enthusiast since my childhood and fed on Ninja Gaiden and other Devil May Cry during my teenage years, the witch of PlatinumGames is one of my favorite heroines, even though her ultra sexy side is no longer really in the era of time. Bayonetta combines a great show "over the top", humor and technicality with a brilliance rarely achieved. You only need to watch a video of Bayonetta 2's first boss to understand in a fraction of a second why its sequel is so eagerly awaited. The beloved witch fights on fighter planes, crumbling bridges, skyscrapers, in short, wherever she can wow the gallery. The various videos of the third part show gigantic bosses, great urban settings, but also endless combos. What more ?
---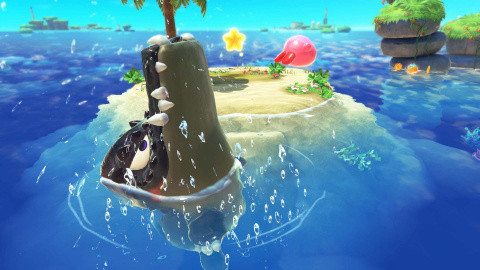 So yes, of course 2023 should be the year of Zelda Breath of the Wild 2, but it will also be the year of Kirby and the Forgotten World, announced last September. So let's not forget that. This will be the first open-world game in the series, and that alone is worth listening to. But we don't know much at the moment. In this Kirby and the Forgotten World, "you can move around freely in 3D using the powers of Kirby" described in Nintendo Direct Yoshiaki Koizumi, well-known developer of the Japanese manufacturer and producer of a certain Super Mario Odyssey. Which doesn't mean that there will be an open world for sure, knowing that the series is traditionally used to a level structure. In any case, there will of course be the return of Kirby's abilities, who will be able to absorb a whole bunch of characters to use their ability. In the presentation video, however, we did not see anything new on this side. Obviously, with this more open dimension, the question of the resemblance to Mario Odyssey arises. So we don't know if this Kirby will also play the "moons addict", but we'll see. Release scheduled for the second quarter of 2023.
---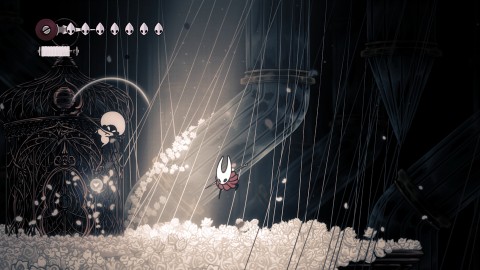 Every Nintendo Direct is the cream of the crop: almost everyone is hoping for news of the Hollow Knight sequel… And nothing. I'm putting it in the list of my expected games in 2023, but let's face it: nothing says it will be released during this period. But whatever: Hollow Knight is arguably one of my favorite games of the past ten years and I'll be going after it, even if I'm in a retirement home. If you've never dared to do it, know that this is the most brilliant Metroidvania of the 2010s, offering an extraordinary universe, an exceptional level-design and an artistic direction to die for. You have to like getting lost, but that's precisely what makes your strength: nothing is more powerful than when you plunge into the unknown, in search of a saving cartographer.
---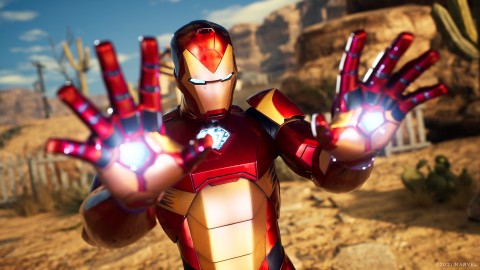 The opinion of
Silent_Jay
Nintendo Switch is not my console of choice. I much prefer taking a book out on the road. However, some games are particularly suitable for the hybrid console of the Kyoto-based firm. This is the case of Marvel's Midnight Suns which, thanks to its playful concept, can quickly become the ideal travel companion. Developed by Firaxis and published by 2K, this Tactical-RPG inspired by the "Rise of the Midnight Sons" comic series pits the mother of demons Lilith against a team made up of icons from the Marvel team including Wolverine, Blade, Iron Man and Ghost Rider. The player takes on the role of Hunter (Lilith's daughter) whose appearance and powers are customizable. Unlike an XCOM where each enemy can be difficult to defeat, Marvel's Midnight Suns relies on the power of its superheroes through fights announced dantesque.
---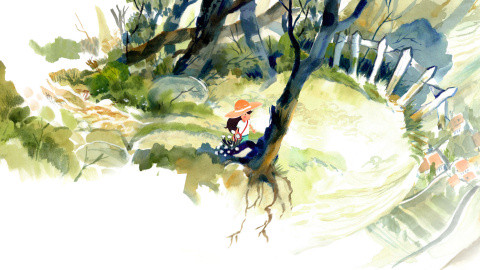 Announced in April 2023 already, Dordogne is the first title of the French studio Un Je Ne Sais Quelle. In an unprecedented way, this very gentle experience will offer us a trip to New Aquitaine to discover the daily family life of young Mimi. The 32-year-old woman returns to the house of her recently deceased grandmother. In this magnificent universe painted entirely in watercolor, it will therefore be a question of solving small puzzles and reliving childhood memories. So, in parallel with your exploration of grandma's house, you can take part in activities specific to the Dordogne in the past: a walk in the forest, a kayaking session or an afternoon of climbing. A proposal that is as cute as it is tranquil, ideal for a peaceful weekend on the Switch.
---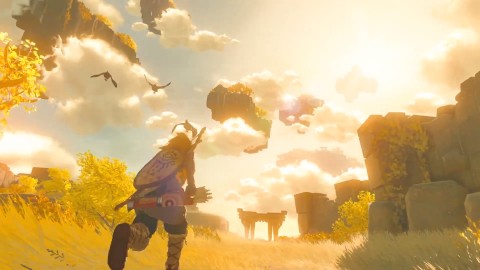 If 2023 has seen some big releases for Nintendo's hybrid console, 2023 promises to be particularly busy with many eagerly awaited titles. Pokémon Legends: Arceus, Kirby and the Forgotten World, Bayonetta 3, Triangle Strategy, Metal Slug Tactics, Bomb Rush Cyberfunk… Despite all the interest I have in these games, the one that catches my attention the most remains, without too many surprises , the sequel to Breath of the Wild. Five years after the release of the first game that brought a breath of fresh air to the open-world formula, I can't wait to discover all the new mechanics invented by the Nintendo developers which will make it possible to tackle the adventure. from different angles. And then, what a pleasure to rediscover this colorful universe in a new light with this floating continent which seems to overlook Hyrule.