The winter sales are the first time of the year when you can do real good deals. Located in the middle of January, in the heart of winter, they arrive every year at the right time to avoid post-holiday depression.
Large formats, nomadic models, water resistance or impressive power, each user has different expectations of the tablet or e-reader they have in their hands. This is why we have selected a whole range of products for you, and of course the best deals to be had during these winter sales.
Find here our selection of the best offers to seize during these winter sales 2023.
iPad Pro 2023: Apple's spearhead takes full advantage of the sales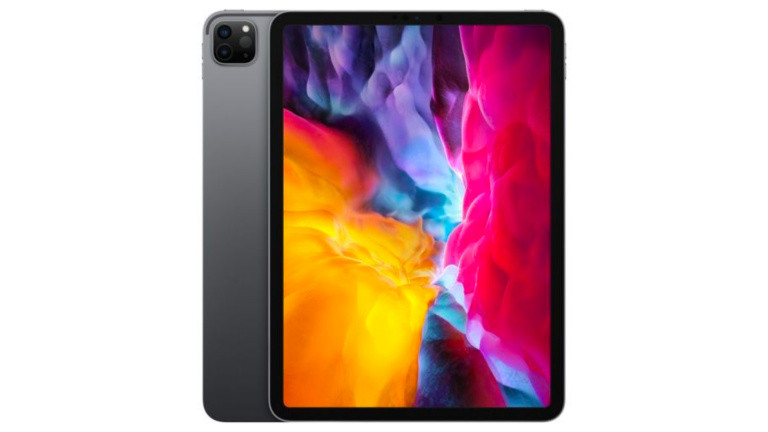 It's clearly the star of these winter sales. The iPad Pro 2023 benefits from breathtaking prices with price reductions of more than 20%. Never seen. The model we found for you is also equipped with 512 GB of memory, for maximum comfort of use.
As a reminder, this Apple tablet, which is clearly eyeing laptops, offers a large 11-inch Liquid Retina screen, an Apple A12Z Bionic processor, a 12 MegaPixel camera and a battery capable of lasting a whole day without recharging.
It is compatible with the Apple Pencil 2, as well as the Magic Keyboard which literally turns it into a laptop. Usually sold for €1229, it is offered here for only €899. a real bargain that will only be limited by available stocks. Hurry up.
---
Samsung Galaxy Tab S6 Lite: great offer for these sales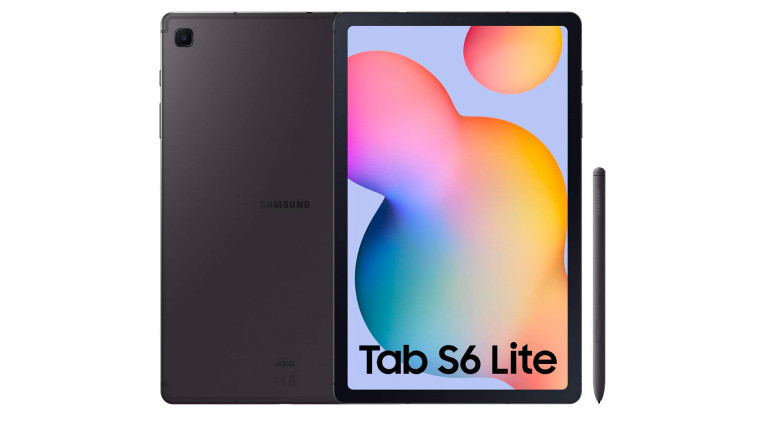 The direct competitor to Apple's iPad is none other than Samsung's Galaxy Tab S6 lite. Its large 10.4-inch screen makes it a comfortable model to use, while its Octo Core 2.3 Ghz processor makes browsing, gaming, and office automation perfectly fluid.
Equipped as standard with 64 GB of memory, the Galaxy Tab S6 Lite pespecially proposes to extend the storage up to an additional 1 TB by adding a Micro-SD card. A good way to boost your machine to put photos, videos, and at a lower cost.
The Galaxy Tab S6 Lite is available today at only €299, almost 25% off its usual price. This is a golden opportunity to put a tablet in the hands of the family.
---
Touchscreen tablet – Lenovo – Tab M10: a very low price for these sales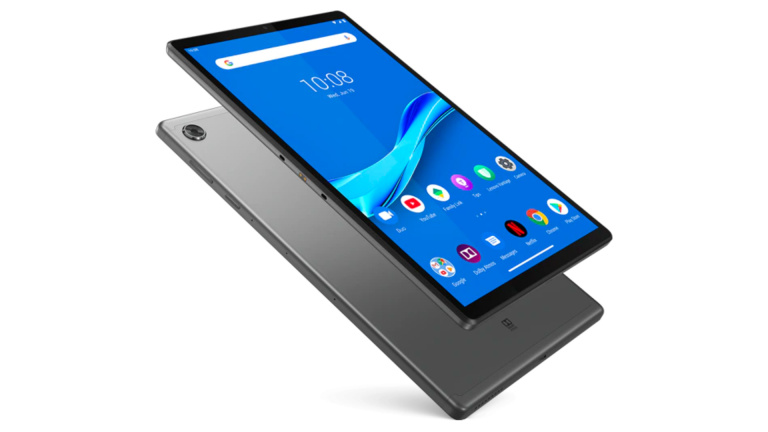 If you are looking for the right deal, the tablet at the right price and which will provide the essentials without breaking your budget, then here is the Lenovo Tab M10, a model with a 10.1-inch widescreen, equipped with a renowned processor, the SnapDragon 450, and 3 GB of RAM.
Enough to enjoy videos, reading, internet browsing, music, in optimal conditions. The tablet has 32 GB of basic memory, expandable via Micro SD, and runs on the very efficient Android 9
While it is usually sold at more than 200€, now the winter sales allow us to touch it at only 179€. A godsend if you are looking for a tablet to accompany you on a daily basis.
---
New Kindle Paperwhite (8 GB): Small price for big reads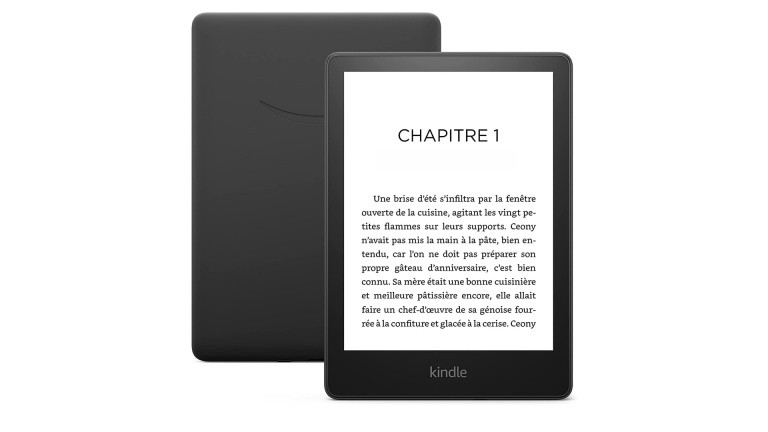 A real end-of-year Amazon novelty, the Kindle Paperwhite 2023 IPX8 waterproof e-reader is already 20% faster than the 2018 version. It emphasizes reading comfort with a large 6.8-inch touch screen, a blue light filter, anti-reflective treatment and a definition of 300 pixels per inch. Its storage capacity reaches 8 GB (about 6000 ebooks in memory possible). It is compatible with many formats.
Easy to use, it charges in a few minutes thanks to its USB-C port and offers a battery life of several weeks. All of this makes the Kindle Paperwhite 2023 an excellent everyday e-reader, now available at only €104 if you agree to see some advertisements, and only €114 for complete peace of mind. Go for it.
---
Kobo Libra H2O Black: Waterproof to everything except culture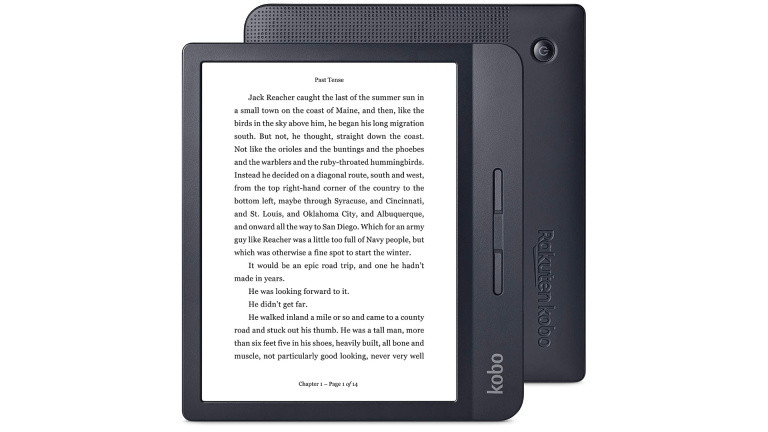 And if you take the road to the sea for these winter sales. In any case, with Fnac's Kobo Libra H2O Black e-reader, you won't risk splashing or even falling into the water. Your eReader can accompany you on the beach, by the pool, and even on your favorite inflatable mattress.
For the rest, this reader is also an excellent daily companion with 300 dpi of resolution, a large number of reading formats, and even a gyroscope to steer text as you lie on your side. If it doesn't smell like holidays and maximum tranquillity… For the sales, this little marvel is offered at 149€.
---
What is the date of the 2023 winter sales on the internet?
The 2023 winter sales take place from Wednesday January 12 from 8 a.m. and end on Tuesday February 8 at 11:59 p.m. The winter sales will therefore allow you to take advantage of numerous reductions, promotions, rebates and slashed prices for 4 weeks.
Up to how much discount can we have during the winter sales 2023?
Winter sales can offer up to -70% discounts on certain products and equipment! On average, there are promotions on a range of 20 to 40%. Now is a great time to save money! In addition, if you have discount coupons aside, see gift cards obtained at Christmas, there is a way to make great price reductions on your favorite products during these winter sales 2023.
Which stores will participate in the 2023 winter sales?
The most well-known brands participate. Thus, we find Amazon, Cdiscount, Fnac, Darty, Baker, Micromania-Zing, Culture, E.Leclerc, Orange, Red by SFR, Shopping street, SFR, Sound-Video, Zavvi… You will thus have the benefit of choice and will be able to take advantage of the many promotions and reductions at all of these merchants for these winter sales 2023.