The device itself has 15 LCD keys which allow a simple pressure to change scene, launch a media, adjust the sound of your stream and so on. It is fully configurable, that is to say, you can customize said icons with the tools you use the most or simply those you plan to present during your session.
Elgato's Stream Deck directly integrates applications like OBS, Game Capture, XSplit, TipeeStream, Youtube and of course, King Twitch. It is relatively easy to use since you have a proprietary app where you can drag and drop the actions you want to perform. Added to this is the possibility of create folders in other folders to further multiply your stock potential, and you get one of the best stream assistants on the market.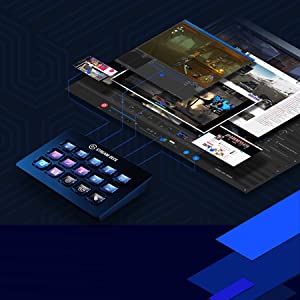 Examples of usage include showing or hiding Twitch chat, showing your pause banner, making your Twitter announcements, starting your intro scene and ending it. In short, the possibilities are very numerous and having experienced it, it is relatively tedious and time-consuming to do it only via the office. The Stream Deck parameterization function also allows a huge time saving during the duration of the stream and therefore much smoother transitions. In short, you will be able to play the roles of facilitator and manager on your own.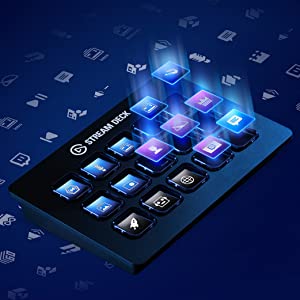 It even turns out that the Stream Deck is so complete that it can also be used for a multitude of other things than streaming, like Photoshop and Vegas Pro for shortcuts, or even home automation with Philips Hue. That is to say, if you are such a perfectionist that you do the thumbnails, the editing yourself or even want to set the mood of your setup, well it is possible. The Elgato Stream Deck can do it all, we tell you …
The machine itself can be tilted for ease of use and is sold with a 150cm USB 2.0 cable. It is compatible with Windows 10 and macOS 10.13 or later. To sum up, you have here a great gift for one or one of your streamer friends, or simply for you if you plan to flood the internet with your content with a professional touch. All for less than 120 €.
---