A good e-reader, and the Paperwhite is undeniably a good e-reader, a product capable of bringing together all lovers of literature. From the most geeks to the most disconnected. It's strong. Before detailing the characteristics, let's go back to the title of the article, which surely appealed to you. Yep, you might not have thought about it, but the lightness, convenience and ease of use can really please your seniors!
Even if it is a rather technological product, we note that the Kindle are a great gift to give to his grandparents. Indeed, the elderly often struggle to hold a large book for a long time .. and the Kindle is super light (182 g). On Kindle, older people can also make letters larger and use the brightness of the screen to read more comfortably.
Right now, the latest update to Amazon's bestseller is on sale. Instead of its usual 139.99 €, the version with 8 GB ads goes to 119.99 €. If you have more of a budget, you can also upgrade to the higher model without ads and with 32 GB of space (we remind you that books are not very heavy. 32 GB in an e-reader is a lot) for 189, € 99.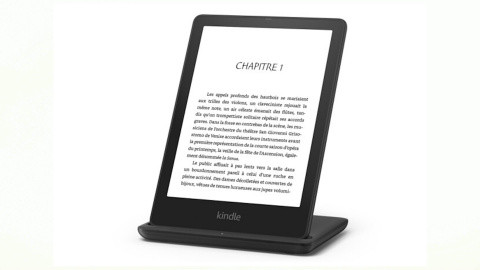 Despite the absurd fact that we must say THE Kindle when it is a reader, this product is widely considered to be the best in its class. Especially for its price. So why ?
The first and silliest reason is the Kindle Store. This "online store" comparable to an Android Google Play Store or an Apple App Store entirely devoted to digital books is by far the best on the market. It is intuitive, the prices are attractive (normal, an ebook does not need printing and distribution costs) and above all: it is extremely well supplied.
The second reason is the intrinsic quality of the product. The Kindle Paperwhite is an e-reader with beautiful finishes that more or less meets all the expectations that one can have.
With its 6-inch screen (15.24 cm diagonal) backlit 300 pixels per inch without glare, its long battery of several weeks, its compatibility audiobooks, its 5 LEDs which allow reading in absolute darkness and easy to use, the Kindle Paperwhite has everything a high-end e-reader… except for the price.