Originally sold at 79 €, this little gem of technology is currently at 62 € on the online store. This is what you might call the Range Rover of wireless mice. Thanks to his 2.4 GHz USB Unifying receiver within 10m range, you don't care about the signal and drag it everywhere, the cursor will follow you.
All over ? Yes, everywhere, because it is equipped with a High Precision sensor that allows you to operate the mouse on any surface, including glass surfaces. This is rare enough to be pointed out, as I just tested with my own mouse on my glass desk and, sheepishly enough, realize that I can't do it. One 1000 DPI sensor will help you gain precision with the Logitech MX Anywhere 2, whether you're on the road or just at home, telecommuting.
Small interesting option if you have several computers: the mouse can be paired with three devices and switch between them with the push of a button. Suddenly, you will be able to connect the USB dongle to your main PC and connectivity with the others will be via Bluetooth.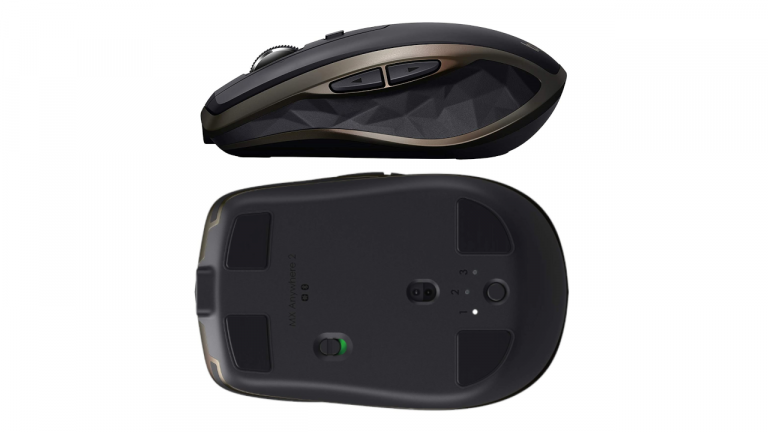 The battery in the mouse has been improved since you hold roughly 70 hours on a full charge and you just need to plug it in four minutes to find your full charge. Admit it's tough, especially if you plan to take it everywhere with you.
Design level, we particularly appreciate the choice of colors which is both classy and professional. It must be said that this changes simple black mice, and that if you want to make a presentation, you will not disturb the eyes of your colleagues with your gamer RGB a little too flashy. Finally, you have a small ultra-fast scroll wheel that only Logitech has the secret.