Today, optical fiber is starting to democratize and many people have access to a very fast connection. The problem is that the small box of the different operators is not always efficient in all of your interior. When you have a connection bombarding in the living room but lurking in the bedroom, it's a bit annoying.
All it takes is nothing. A house on several levels, a load-bearing wall a little too sturdy and presto, no more nice connection in 1 Gb / s. Even if you are lucky enough to be one of the few people to own a box that offers Wi-Fi 6 output, you are not immune to these problems at all.
Several solutions exist, and we'll talk about them in a moment. For now, remember that our little favorite is the Mesh Wi-Fi routers. At the moment, Amazon is offering a great promo on one of these excellent products: the 2 Orbi Negear routers at 208 € instead of 269 €. Quite frankly, the value for money is excellent.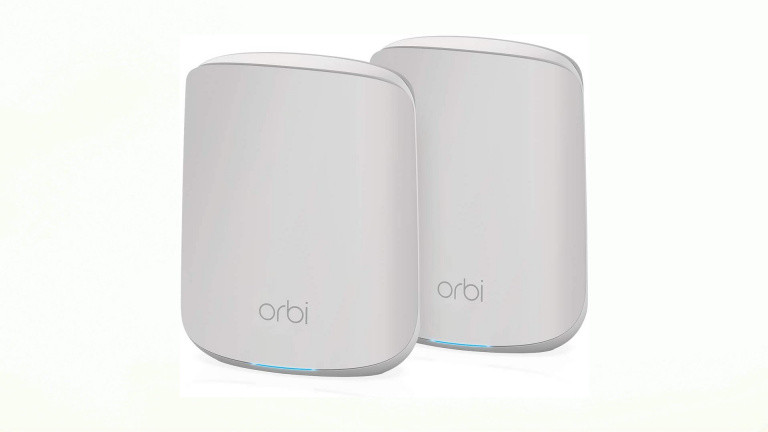 If the simplest solution to date for recent installations remains the CPL, it is however totally dependent on the quality of your electrical installation and it does not like long distances. On the other hand, it has the advantage of walking quickly and practically without any adjustment.
The cheapest solution is on the side of repeaters, but the downside is quite heavy. With a repeater, the flow losses can be quite significant. In addition, this solution involves creating a new and different network per device. We quickly find ourselves with a whole bunch of network names like floor0, floor1, floor2… Not very practical and rather painful to configure.
In our opinion, the best solution is on the side of mesh Wi-Fi routers. To put it simply, these devices work like boxes and they communicate with each other by forming a mesh. This mesh allows you to benefit from the full power of your connection under a single network, more extensive than ever. Here, no need to change configuration when you move around your house, you are always connected to the same global network and everything is done in a completely transparent way.
If there are still Wi-Fi 5 Mesh routers, we recommend that you instead equip yourself directly with a Wi-Fi 6 Mesh router to be fully compatible with all new devices (you will change box one day).
Among the most popular models, the one on sale on Amazon right now seems balanced and efficient. Each router can receive up to 30 devices and cover 200 m2. It is obviously compatible with any box. All the most advanced technologies in this industry are found in this small, rather aesthetic product, everything is controlled super easily with the Orbi application.
Remember that this is a pack of 2 routers, which gives you very strong coverage even if you live in a large house. Such quality at this price is quite strong.