The platform accessible at the link below allows you in less than two minutes to obtain a personalized selection of games on promotion! To do this, select your game mode (single player, multiplayer or both) and choose items according to your taste. Whether you're a fan of sports simulations, explosive adventure games, intriguing RPGs or refreshing gameplay indie productions, find out which January Super Promo titles are right for you!
Find your next favorite experience on PlayStation Store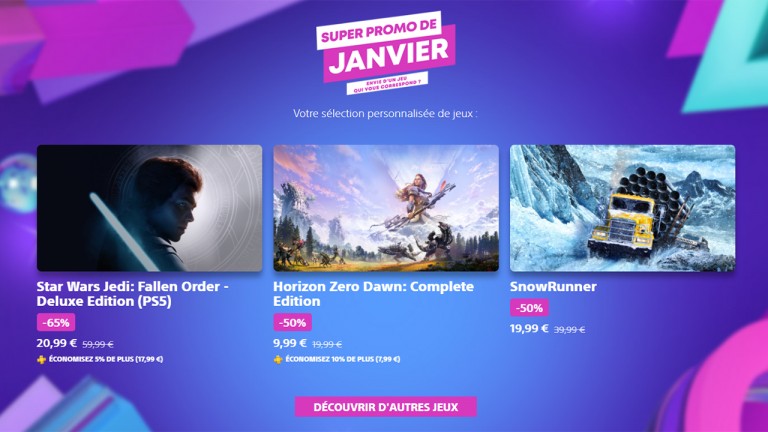 Until January 19, take advantage of discounts up to -75% on the PlayStation Store. Among the flagship offers of the January Super Promo, find in particular Horizon zero dawn including the Complete Edition is only € 9.99 (instead of € 19.99). Perfect to prepare for the arrival of Horizon Forbidden West on February 12! Do you prefer games that push you to the limit? The rogue-like Returnal, with the grueling gameplay, goes to € 59.99 (instead of € 79.99)!