No sooner has the previous event ended than the next one is already about to be available. The Bantan Sango Affair: The Warrior Dog will ask you to investigate mysterious disappearances … So don't forget to collect your 800 first-gems offered by MiHoYo and let's go!
Updated by
Tridash
, on December 10, 2023 at 5:43:17 PM
Addition of the second part of the event
Second day challenges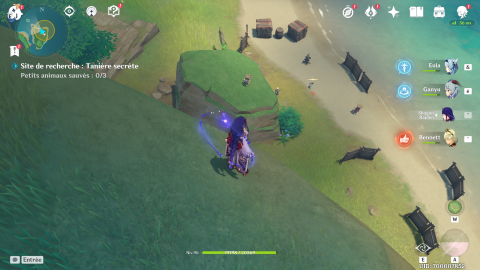 For the first part, after completing the quest, you can directly see the 3 animals to save below. Same strategy as before, no matter if you get spotted by going there, use the objects on the ground to hide or occupy your enemies, then once your return to "infiltration" mode, catch the animal.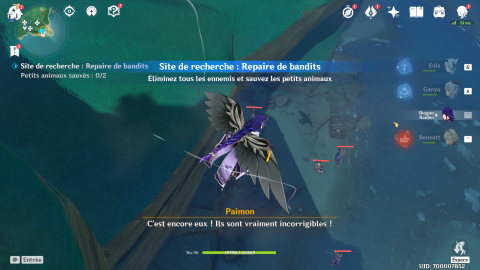 For the second part, go to the place indicated and kill the enemies to open the 2 cages and thus complete this quest.
Day one challenges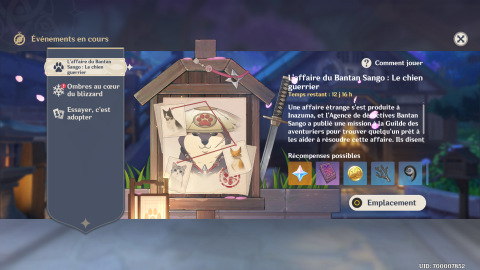 Accept the quest at Catherine in Inazuma, and you will eventually meet Ryuuji which will bring you right in front of a camp.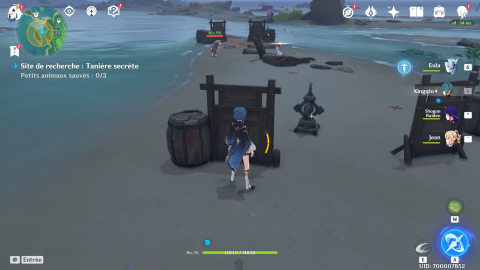 Your first mission here will be to find the 3 animals, and be discreet enough to retrieve them using your new gadget, the ubiquity net. To do this, avoid being spotted by Canine bunshin, and each time use the objects with which you can interact in order to occupy the dogs, and thus be able to recover the animal without getting caught.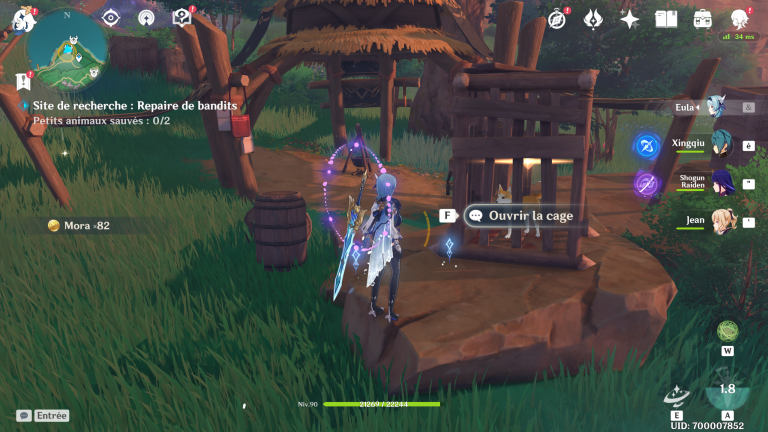 You will then have to go to the other challenge, much simpler, which will consist in killing the enemies in the area in order to then be able to open the cages and thus free the animal prisoners. This will signal the end of the first stage of this event.
What does the event consist of?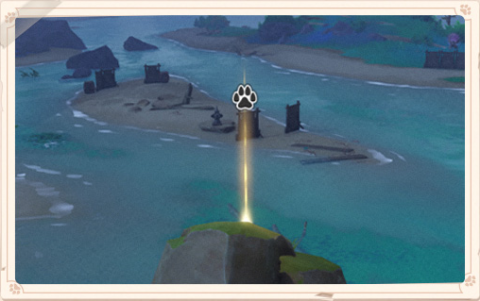 You will have to free animals, either by infiltrating you, or by fighting the enemies who watch them. You will have to complete quests around 4 specific stages to collect all the rewards.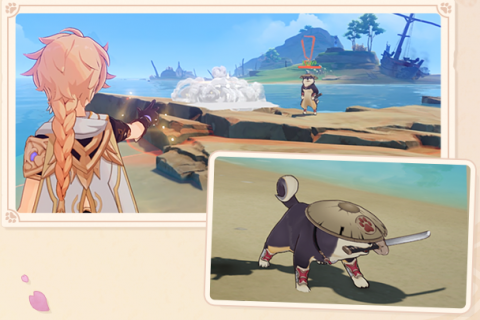 From Canine bunshin patrol and make it difficult for you. You will therefore have to occupy them, for example by using smoke, fireworks … anything that can allow you to help pass without being spotted.
The omnipotence of ubiquity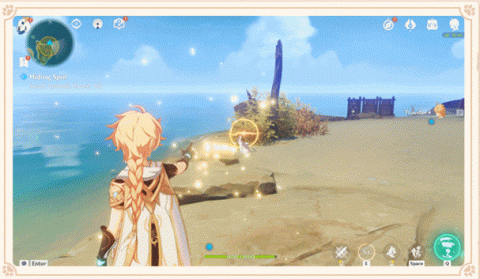 Once the event is over, you can go see Wakamurasaki and buy him 5 omnifilts of ubiquity per week. This object will allow you to capture small animals, and to be able to put them directly in your Serenithéière.