Bitburner is definitely not a game like any other: here, the frame gets stuck in a dystopian context where one embodies neither more nor less than a computer hacker, whose goal will be to code and redouble inventiveness to earn in-game money. A particularly authentic simulation where everything is written in JavaScript, and where it will be necessary to adapt to the famous computer language to understand the ins and outs.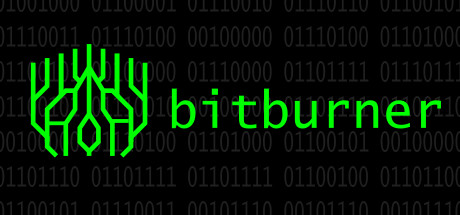 Hacking servers, hijacking networks, automating stock market transactions: the possibilities are endless and Bitburner even takes on the appearance of a real RPG, with the feasibility of gaining reputation, leveling up, and working for various factions and in-game businesses. Concretely, the player starts from the beginning of his digital adventure to connect to a server to take possession of it and divert money there, by writing their own scripts and algorithms.
The advantage of the title is above all to learn the basics of coding, even when you are a novice and in a particularly fun way.… Which should not, however, teach you how to truly hack entities, in real life. In addition, if the developers indicate that JavaScript skills are useful, these are absolutely not necessary to enjoy the game and progress in the field.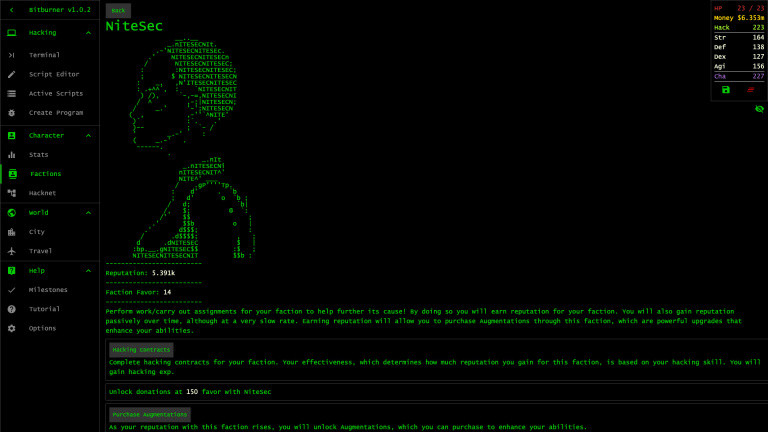 This very particular concept, that of learning to code while playing a real video game, is obviously arousing enthusiasm. Bitburner may have only been out for a few weeks now that it has generated a score of 95% extremely positive opinions on Steam, out of more than 1,100 listed. The small studio Fulcrum Games can rejoice, in addition offered him his title under the form of a free-to-play on the Valve platform but also on macOS, while waiting for an upcoming release on Linux.
In other words, without spending a dime and downloading a game of only 500MB, Bitburner really offers to assimilate the basics of the code … is a discipline whose development is no longer to hide and which could well cause, in some, real professional clicks. And although the principle is, in itself, to tackle pirating, the developers reassure by specifying that this is only a context and that Bitburner does indeed allow real programming problems to be solved.
---