Thanks to this offer, you will therefore be able to benefit from a Galaxy Watch4 basic version in prices ranging from € 219 to € 249. The difference can be made in particular at the level of the battery, the cheapest model carrying 247 mAh and the other 361 mAh models. The Galaxy Watch4 offers Amoled Full Color screens, Always On technology for adaptation to the light environment, as well as a Gorilla Glass DX front panel.
The design of the models offered is varied to appeal to all profiles. The basic version has a more refined and contemporary look. As for the Classic version, it is a completely admirable variant since its rotary dial recalls the design of watches of yesteryear and allows you not to touch the screen of the watch when browsing the menus.
Some models are 4G compatible and some are not, so this allows you to tailor your smartwatch to your needs. Different colors and sizes of the dial are available to best suit your tastes and the size of your wrists. Note: a pack offering Galaxy Buds with the Galaxy Watch4 Classic 46mm is also eligible for the offer, all in True Wireless!
All models are obviously Bluetooth compatible and have a high performance Exynos W920 processor. They have a customizable dial that will adapt to your current desires and the now famous WearOS, a proprietary navigation interface that allows you to install a wide range of applications from the Play Storedirectly from the watch.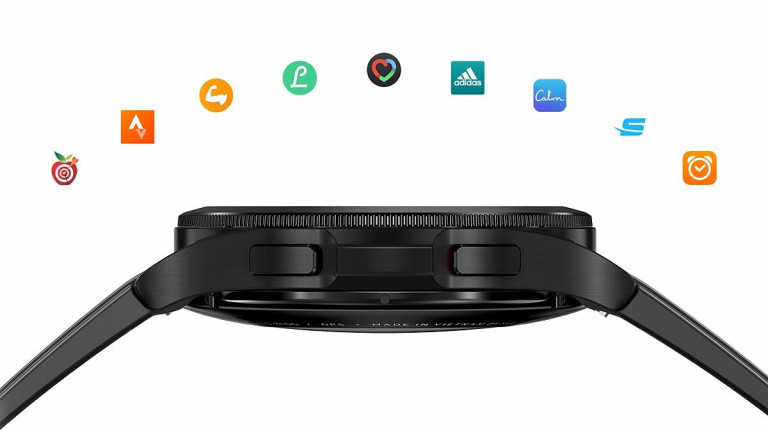 The main strength of Samsung smartwatch models is their Samsung Bioactive technology which measures the electrocardiogram and blood pressure in real time. These data are added to the traditional GPS and pedometer and allow you to monitor your sports activities as well as possible.
More than 90 sports are supported by the Galaxy Watch4, for a watch supporting IP68 offering resistance to soft water up to 1.5m for up to 30 minutes, which will appeal to swimmers and other water sports enthusiasts. You also have a bio-impedance sensor allowing you to deduce the muscle and fat mass of your body by simply pressing the buttons of the watch. Convenient to follow the benefits of your workouts!
Companion day and night, your connected watch also follows you during your sleep and allows you to analyze your snoring and blood oxygenation for the most restful rest possible.