Among the criticisms that have been leveled against Diablo II: Resurrected, we find server problems, disappearing inventories or the lack of classified mode. The disappointment caused by this absence was quite significant, but it will soon be a thing of the past! Indeed, Blizzard has just announced that ranked mode will soon appear in the title. In addition, and through a patch 2.4, many new features are expected.
A move that contrasts with claims that the title is going to stay very close to the original game, but the developers recently indicated that it was actually a milestone, and player feedback would then guide updates. . The full list of changes is still unknown, but the developers assure that no nerves are to be expected at the level of the classes. But back to ladder mode, and what we know about it.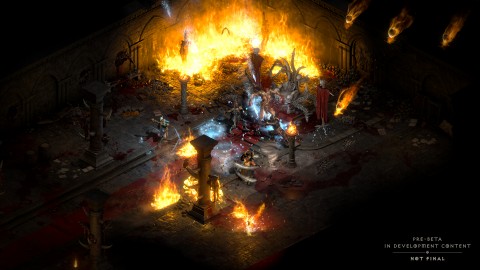 Like the original Diablo 2, these are four different rankings that will be introduced soon within Diablo 2 Resurrected. In the first place, players will find the Standard Ladder, which will only concern the base game. At his side, we will find the Hardcore Ladder, which forces players to progress with a single life. The other two rankings are the Standard Expansion Ladder, which adds Lord of Destruction to the set, as well as the Hardcore Expansion Ladder, which looks like the previous one, but which will only leave players with one life.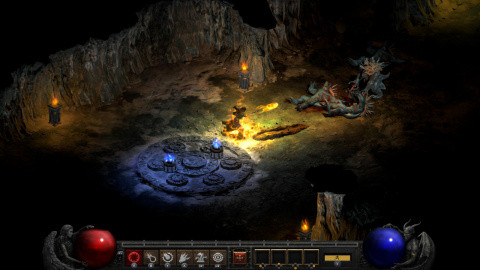 It's also important to note that Ranked Modes are separate from classic multiplayer, and therefore you will need to create a new level 1 character before starting. When the season is over, the new character will join the others. The addition of the ladder will be accompanied by new features, among which new runic words, which are and will remain particularly rare. These are still a mystery, but they will clearly have the objective of attracting players to the mode. At the same time, new recipes from the Horadrim Cube will allow you to create new builds, which will then be transferred to unranked.
To know more, the developers meet with the players on Twitch Thursday December 16 at 8 p.m.. Patch 2.4 will be tested early next year on dedicated servers. As a reminder, Diablo 2 Resurrected is available on PC, PS4, PS5, Xbox Series, Nintendo Switch, and Xbox One.
---