A few days ago, Jeff Ross had expressed his frustration, stating that Days Gone had sold very well, but that the team had been made to feel that it was a disappointment. He had also indicated that he was counting on this first opus to develop a "breathtaking" sequel, and hoped that the team would be given time to learn as had been the case with other licenses including Killzone. The former Bend Studios director spoke again this week, this time on USA Today.
During the interview, he talks about the development of Days Gone, during which the team was afraid of not having enough people to develop a rich and cohesive open world. The opportunity to talk about a hypothetical system linked to hunger management, whose ideas were then taken up for the maintenance of the motorcycle. Further, he declares that if he had been able to launch the Days Gone 2 construction site, he would have wished make it a "final version" of his vision basic. Moreover, and this is the first time that it is mentioned, he imagined a real trilogy, full of improvements:
I see it just as a trilogy. The first games – Batman: Arkham, the first Uncharted – are basic. They provide a platform to build on for the following titles. And if you look at a game like Uncharted, you could swim on the surface in the first game. In the second or third game, you could go underwater. Then in the fourth game you dive underwater. They didn't start with scuba diving, they evolved into it.
In other words, he thinks that Days Gone would have continued to refine his mechanics, and that the studio could have offered a more successful game using what has been learned. It was expected that swimming would be taken care of, and that the fauna would be more developed.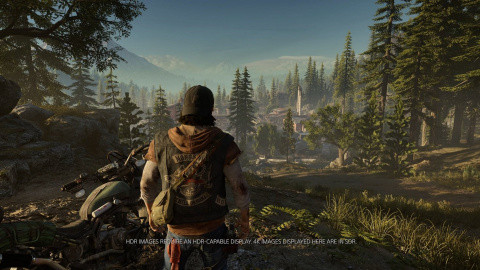 As for the scenario, many ideas were on the table, including the development of relationships between certain characters. Please note, the following statement is a major spoiler in the history of Days Gone, so don't click on the tag if you don't want to know more:
Yes, they are together again, but maybe they are not happy. Well, what can we do with that? Okay, we got married before the apocalypse, but what about the future?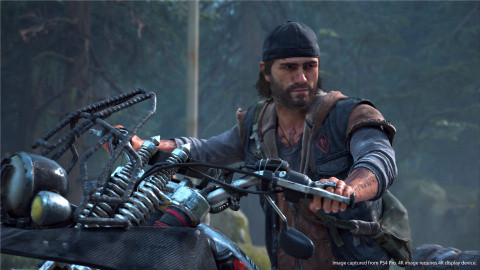 The narration would have remained strong in the suites, by developing the world of the game towards something more "technical". In the title, an agency, NERO, was tasked with intervening at the start of the crisis and then carrying out research. The player regularly crosses these advanced bases, full of scientific material and valuables. These elements would probably have remained, and would have had an even more central role. Obviously, the bike would have been part of it, but it is not known to what extent its role would have evolved:
We would have kept a strong narrative. We would have kept the bike, of course. And I think we would have broadened the tone a bit in a more technical direction, like, "Okay, now that there is all this NERO technology – what can we do with it?" The scale would have been widened to a new reality. I think it would have been a bit more – I don't mean Avengers, but something where the player had resources, he had a kind of power that the government had too.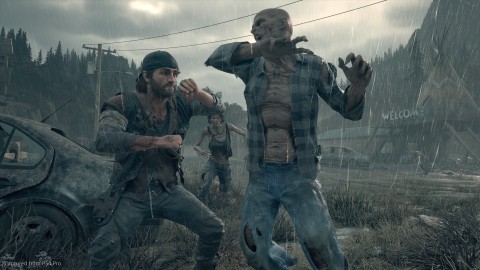 According to Jeff Ross, Bend Studio operated fairly horizontally, with developers who could freely contribute ideas, and develop things that had a chance to go into production. The flip side was a lack of direction, delaying labor. Things have obviously evolved a lot, but we will not find out until the announcement of the studio's new game, which will not be Days Gone 2.
---