Spoilers ahead
Warning, this article deals with videos that have been leaked on Youtube concerning Elden Ring. For those who do not want to spoil the surprise when the game is released, it is therefore advisable not to watch the following.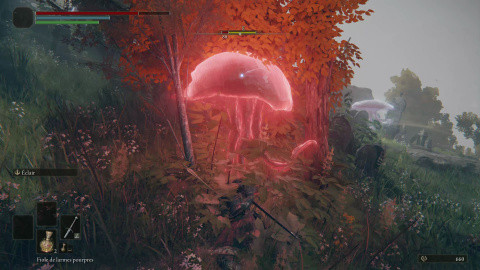 We do not have to wait more than a month before being able to get our hands on Elden Ring, the next creation of the dads of Dark Souls, Bloodborne or Sekiro: Shadows Die Twice. In order to bring the latest finishes to their game, publisher Bandaï Namco organized a closed beta this weekend to test its network features. Following this session, many videos have leaked and present character creation screen. It allows players to build their own hero using different characteristics such as hair color, build or eyebrow position. While the various customization options are still unknown, this character creation screen provides a glimpse of what the human models will look like in Elden Ring. And the fans are reassured: some cite a huge improvement over Dark Souls 3, while others point to the studio's performance in achieving such graphic fidelity on PlayStation 4. An achievement made possible by previous work done on Sekiro according to some.
These various leaks are reassuring. In the latest edition of the magazine EDGE, a British monthly specializing in video games, the director Hidetaka Miyazaki then indicated that "graphic fidelity was not the studio's priority". He specified by adding that it depends on the system and the intrinsic prerequisites of the game, and therefore comes after other elements of development. Graphic fidelity all the more at the heart of the debate as Elden Ring arrives just after Demon's Souls, the PS5 remake of the PS3 game hailed for its atmosphere and its breathtaking graphics. A graphic success that probably generated an "additional dose of pressure for the graphic design team" according to Miyazaki.
In any case, we must now wait until February 25 to see Elden Ring land on PC, PS4, PS5, Xbox One and Xbox Series and then ensure the graphic quality of the title.
Source: spotted by Wccftech