For a surprise, it's a surprise: released in October 2018, Assassin's Creed Odyssey is offered a new DLC, completely free, while it's been a year since Ubisoft has capitalized (quite logically) only on the additional content of Assassin's Creed Valhalla. However, the event is coherent since it is part of the "double DLC" entitled "The intersecting stories" and which will bring the protagonists of the two games to cross their destinies. Today we invite you to dive back into our Assassin's Creed Odyssey walkthrough and see what it is all about.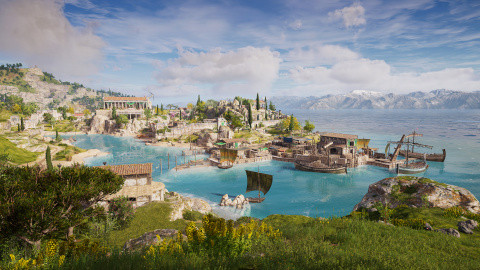 To unlock this new story, you will need to start a quest that will appear under two possible conditions, titled "The great Escape". It is located on the first island in the game (Kephallonia), at the port of Sami. A salesperson, who plays the role of quest giver, will be waiting for you at the pier.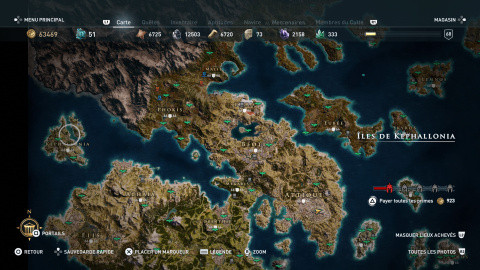 We were able to access this story about a completed game of Assassin's Creed Odyssey, which was saved after completing the main storyline. However, if we are to believe the publisher's press release, it is possible to access it after completing the first chapter of the Odyssey and joined Mergaris, that is to say quite early in the game. Ubisoft, however, rightly recommends ending the story of Kassandra (or Alexios) to enjoy this additional content in the best possible conditions: this story contains quite a few spoilers, in particular on the destiny of certain rather important NPCs of the scenario of Assassin's Creed Odyssey. You have been warned: you can embark for the island of Korkura and take a little step back in time!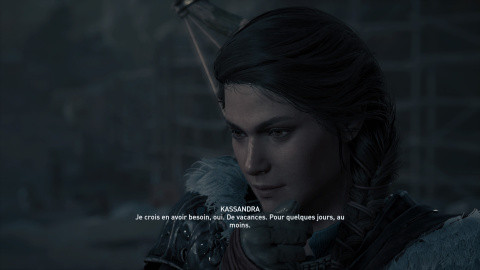 Once you have agreed to embark for Korkura Island, you will discover a whole new region, completely isolated from the map of the base game, and will find your character (Kassandra or Alexios) 6 months later the events of Assassin's Creed Odyssey. Then you will meet old acquaintances who will try to convince you to go in search of treasure.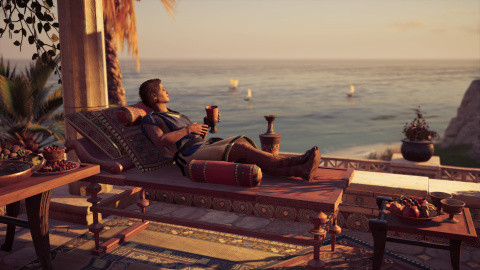 Without further ado, the quest "No rest for the misthios" will launch and your objective will then be to recover your equipment, since your character spends peaceful days on this island and has totally detached (e) from any form of quest related to his role of "misthios". Your objective will then be to retrieve your outfit, your weapons, and all of your items to get back to work.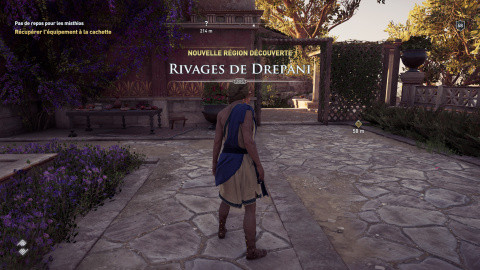 Once in the cave indicated on your map, go find your "stuff" in your character's lair, which will cause a very simple mini training sequence aimed at destroying three mannequins. To go faster, use your bow to reach them, and come out of the cave to join your companions. These will then give you initial clues as part of your treasure hunt, starting this DLC for good!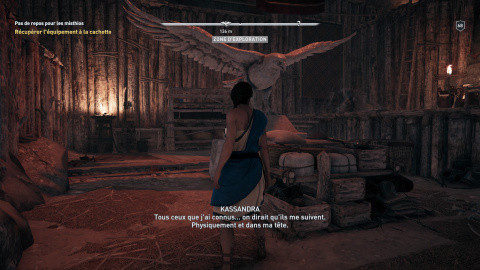 By completing the Assassin's Creed Odyssey "Treasures" story from the "Crusader Tales" DLC, you will be able to receive: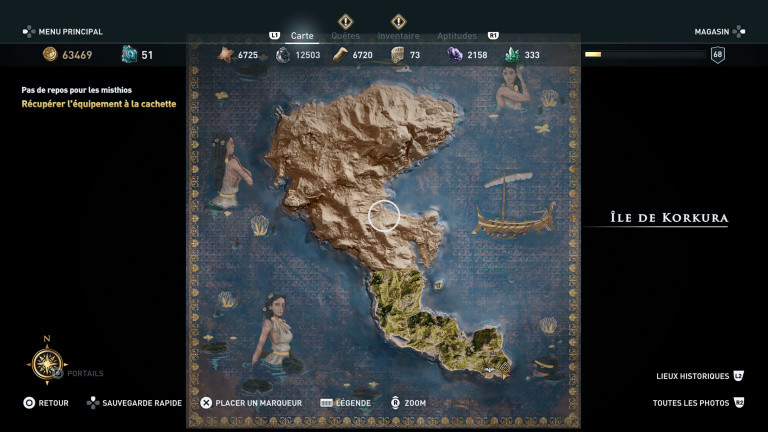 Assassin's Creed Odyssey: all our guides (DLC included)