Cyberpunk 2077 has long been awaited for so much the promise of his universe and the aura of the studio, praised for his work on the franchise The witcher, revived the fans but, unfortunately, the launch of the game did not end in the general jubilation to which CD Projekt aspired, on the contrary. Despite a well-run marketing campaign that even resulted in some masterful sequences with Keanu Reeves during a certain E3, the studio was not able to deliver a final version that lived up to expectations.
While CD Projekt has been trying to make amends for some time, while players are becoming a little more lenient with regard to the game, it looks like the polish studio continues to trip up the rug and pay the price for its little lies, as is the case today with a statement from actor keanu reeves.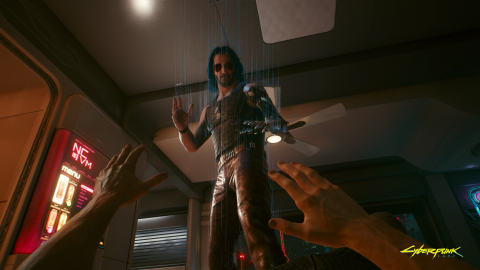 It is indisputable: the revelation of the character of Johnny Silverhand, to which actor Keanu Reeves lends his features, has had the effect of a bomb in the community of fans of the game. A real marketing argument, the presence of the Hollywood star very clearly gave character to the adventure imagined by the Polish studio. At least on paper, and before the company got bogged down in rocky development as well as a chaotic launch.
But before these difficulties, the CEO of CD Projekt RED, namely Adam Kiciński, had fueled the general enthusiasm by emphasizing certain points and by allowing himself some media statements where he affirmed, for example, that the interpreter of Johnny Silverhand had had the opportunity to try his hand at the game and he had enjoyed the experience. However, this version does not seem to agree with the last statements of the actor within the framework of the Game Awards.
Invited to talk about the Unreal Engine 5 experience The Matrix Awakens with his partner on the big screen Carrie-Anne Moss, the actor indulged in some digressions around the game Cyberpunk 2077, especially after learning the practices of players around the character of Johnny Silverhand.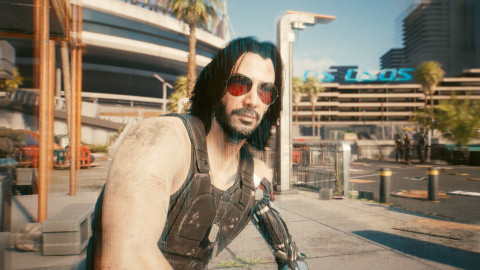 One thing leading to another, the interview granted to the media The Verge addresses the question of video games and, more precisely, if the actor has already played video games in the past. Surprisingly, video games do not seem to be the main hobby of the actor who admits to never having tried the experiment, not even for the games in which he makes an appearance.
A statement that did not fail to surprise the fans who were eager to unearth the words of Adam Kiciński that gave the impression that the actor had actually tried Cyberpunk 2077 before its launch when he had, in reality, only attend a demonstration of the game as he explains during the recent interview. A news which should give grain to grind to those and those who can not resist turning CD Projekt and the statements of the studio in ridicule!