The first thing to know is of course how they work. By equipping them and pressing the fire key, you will launch a web to a height. Then swing and release the fire key to propel yourself. Then pull again to grab a new height and so on.
It is fun, but be careful because these gloves will simply give you 80 canvases. To have more, you will simply have to find other gloves and equip them to recharge them. The second thing to know is that these Spider-Man gloves aren't found anywhere, only on certain areas of the Fortnite map.
The best place to get your hands on Spider-Man gloves, it is the Daily Bugle which contains no less than 5 locations. The first is on the roof of the Bugle, the next, on the balcony halfway up and the third behind the fire escape. For the fourth, you will have to go to the rear exit of the building opposite and finally the fifth is on the top of the smaller building.
This is obviously not the only location where you will be able to find web launchers and we have indicated all the others on the map below. It's pretty straightforward to find the backpacks that contain these Spider-Man gloves, just look for the giant webs.
Next to the different locations, we've told you how many Spider-Man gloves can be found in each area. But keep in mind that we are talking about a maximum number here and therefore it is not guaranteed to be that many in each game.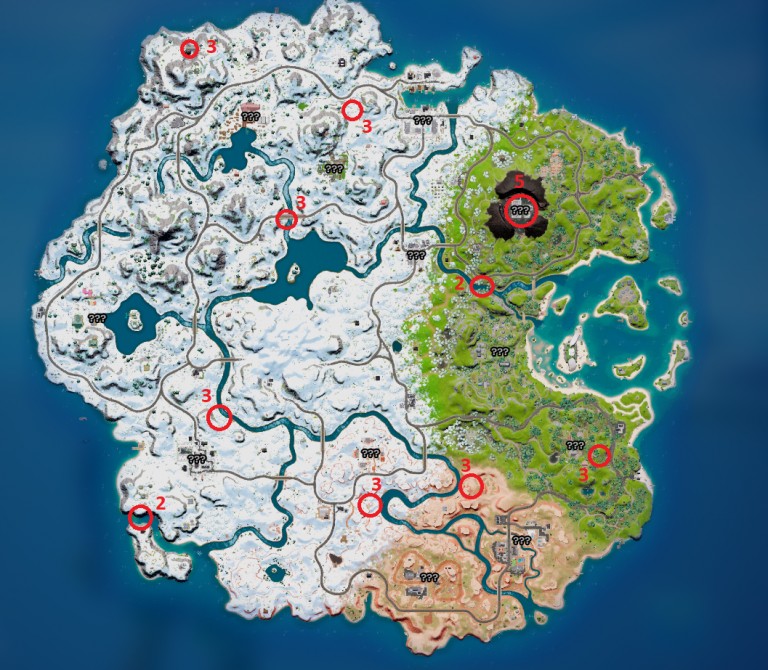 Summary of our complete guide to Fortnite Battle Royale Chapter 3, Season 1 "Flipping"