Playground Games rolled out a first major update a short time ago, which fixed many issues present in Forza Horizon 5. Unfortunately, the latter introduced new bugs, significant stability issues, and unwanted disconnections.
Last night, Forza's support account announced that an update was being tested and that it would be deployed to the servers if the package was successful. Visibly, the test phase went well since the studio has just uploaded the update in question. Concretely, this new patch, whose number varies according to the support, is supposed to improve the general stability of the game as well as that of the servers.
On the multiplayer side, improvements have been made to convoy network and matchmaking, while bugs concerning the disappearance of members of a convoy and the one hindering the migration between servers have normally been corrected. More specifically, Playground announced that a storage issue on Xbox Series has been fixed, and free crawl traffic has been improved. Other improvements are planned for future patches, including fixed invisibility issues in Eliminator mode, saving content in EventLab mode, or improved display of rankings. But we will have to wait a little bit, the team preparing for the end of year celebrations with their loved ones.
With the holidays quickly approaching, our team look forward to spending time with family and friends and hope you will too. For us that means a short hiatus from development and our ongoing fixes, but rest assured, in the new year we will continue to make further improvements to Forza Horizon 5. For example, we know that a number of players encountered challenges on the festival playlist that they were unable to complete.

It can be frustrating to miss out on rewards or not being 100% complete. We are looking for a solution for players who have encountered the problem. Your feedback is invaluable to us, so keep making it, it helps us prioritize how we approach fixes, the dev team said.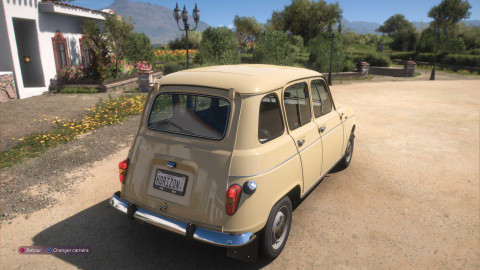 ---