Between version 2.4 which arrives next week and current events, preparations are in place on Genshin Impact. However, a web event has just been set up by MiHoYo, and it would be a shame to do without it since it brings back first-gems. Here's how to complete it quickly.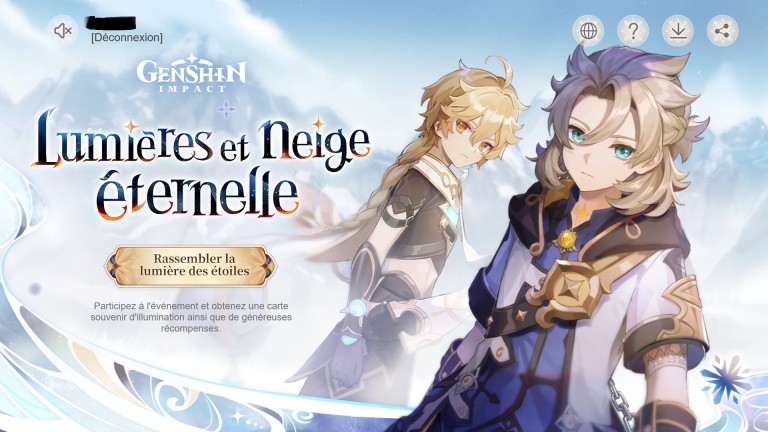 The link to the event
Here is the link to follow to arrive on the event page
How does this web event work
The principle of it is very simple. Start by clicking on the link above, and log into your MiHoYo account.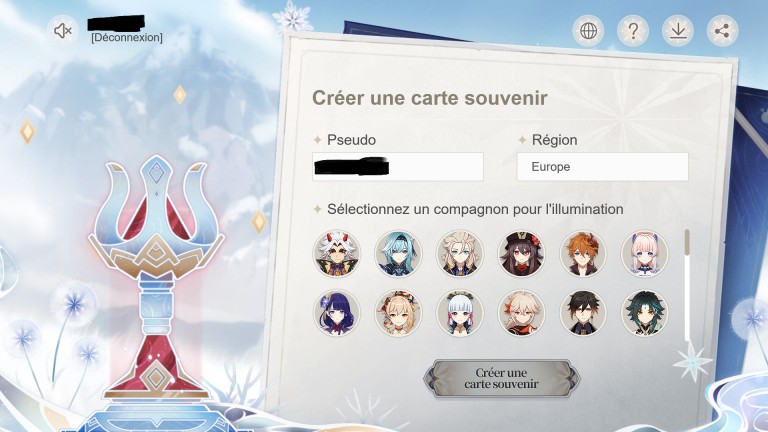 You will then arrive on a page where you will have to create your souvenir card. To do this, enter a nickname of your choice on the left, then choose your region on the right. Then choose the character you want to see represented on this card.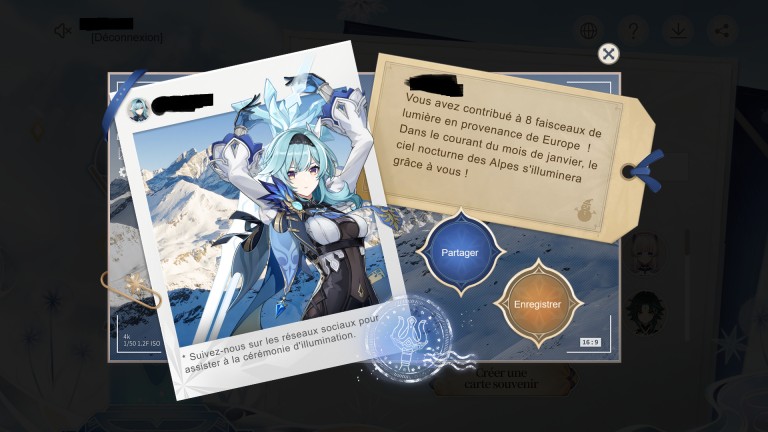 You can then share or save your map if you want.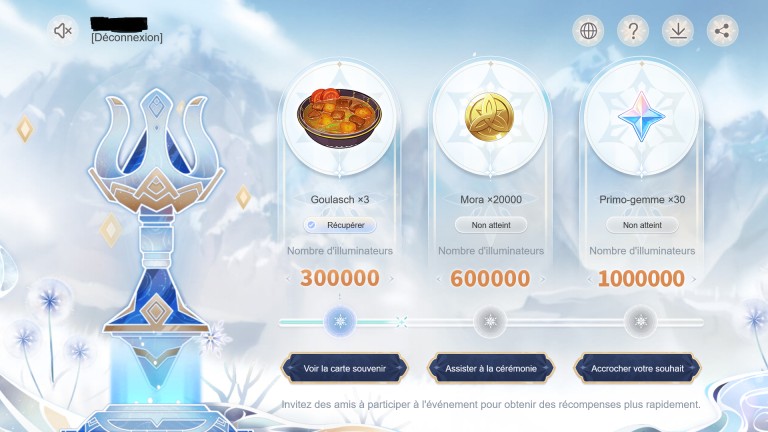 Close the sharing window then you will see the rewards which will be recoverable according to the number of people who will do this event. Only the Goulash can be sent in-game at the moment (by clicking on to recover, you will be given a code to enter). For the other rewards, they will undoubtedly be available in the next few days!
Note that if the million is reached, the teleportation point of the top of the Alps in play will light up to celebrate! And some maps will also be displayed there.