When we think of PlayStation, the series of god of war is one of those that come directly to mind, and for good reason: landed in 2004 on PS2, Kratos is now part of the furniture and has been able to impose its majestic adventures on the pantheon of the Tenth Art. A spearhead of the brand to which Sony is obviously very attached: however, the new policy of the Japanese manufacturer, which now wishes to turn slowly to the PC, allows some new gestures… such as a port of God of War on Steam.
This is obviously a symbolic step: for the first time, our Greek God is going to tread the lands of a "competing" platform, opening the door to players who are foreign to it. A great opportunity to discover the franchise, especially since this Windows version is simply sublime.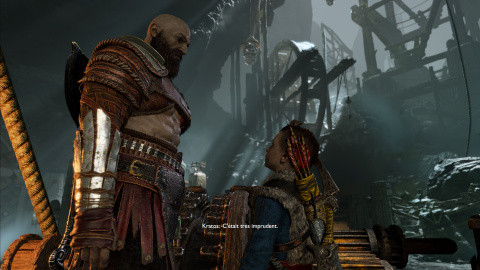 As proof of the effectiveness of the game, our newly published test that you can find at this address, but also a brand new trailer released today by Sony. This one tackles a brand new feature, exclusive to the PC version, which is none other than the ultra-wide image by opting for a 21:9 format. : a real treat for all those who have a suitable screen.
To go together, the trailer (available below) is also available in 4K and sixty frames per second : all these options are therefore included in this PC version with small onions, in addition to compatibility with Nvidia's DLSS technology.
God of War is available from today on Steam for the sum of 49.99€.
---