We will go into the details of the product a little further down. In the meantime, remember that these headphones spit out a wide and qualitative sound (especially on the mediums) and that they are particularly practical (good autonomy, good comfort / support etc.).
We are used to seeing the Jabra Elite 75T at around € 150, a normal price for good quality active noise canceling wireless headphones. But at the moment, Boulanger is offering a very nice reduction of -40% and is bringing the critters down to just € 89.99. When we know that the competing product at Apple is worth € 279 … the deal is very good.
Before we get into the details of the product in depth, let's talk a bit about the brand itself. If you don't know Jabra, you don't know much about sound. This is not serious in itself, but a booster shot is needed (no pun intended with the current stuation).
Jabra is a pioneer in technical innovation for consumer audio products. They were the first Bluetooth headsets. The first noise-canceling microphone? Jabra again. Recently, they even created Dolby headphones that can take your heart rate during your workouts. A pioneer you are told.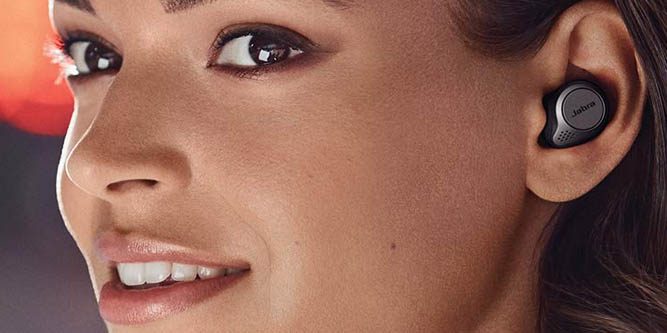 The Jabra Elite 75T are among the best Bluetooth headphones on the market in terms of value for money. They might be slightly inferior to the AirPods Pro, but the specs of the two products are still pretty similar for a monstrous price gap.
In terms of sound, you can adjust a lot of things with the Jabra Apple. In general, we particularly appreciate the excellent mids, which is a very good thing for calls since the voices strike in the mids. The sound spectrum is frankly wide and the sound is overall very precise. The small defect would lie in the most extreme frequencies, which can bring a slight imbalance.
Apart from the frankly good intrinsic sound qualities (a less audiophile ear will not really make the difference with a more high-end product, especially after adjustments), the great strength of the Jabra Elite lies in the practicality of the product. Yes, like with Apple.
All this for only 89.99 €, frankly, the promo is worth it.