Like Bethesda, Activision-Blizzard games set to join Game Pass. Already well reinforced by the publisher of Starfield, Doom Fallout and Skyrim, the catalog should take on a whole new dimension with the games of the next acquisition. The repurchase is not yet finalized, and many questions still arise about the future of studios, staff, or the management of ongoing projects.
Microsoft formalized the agreement in principle between the two companies in a press release signed by Phil Spencer, CEO of Microsoft Gaming. We learn that while waiting for everything to be square, Activision Blizzard King will continue to work independently and that Bobby Kotick remains the CEO, but we also learn that the intention is to integrate as many games as possible into the Game Pass.
The occasion was too good not to take stock of the number of subscribers, which now stands at 25 million. The last time we had an official figure was in January 2023, and the Game Pass then had 18 million subscribers. In October, Daniel Ahmad estimated at 20 million the number of players who have subscribed to one of the offers. Growth below expectations, but which was very promising.
At the close, we'll be offering as many Activision Blizzard games as possible in Xbox Game Pass and PC Game Pass, both new titles and games from Activision Blizzard's incredible catalog. We also announced today that Game Pass now has over 25 million subscribers, which is roughly the population of Australia or North Korea. As always, we look forward to continuing to add more value and more great games to Game Pass.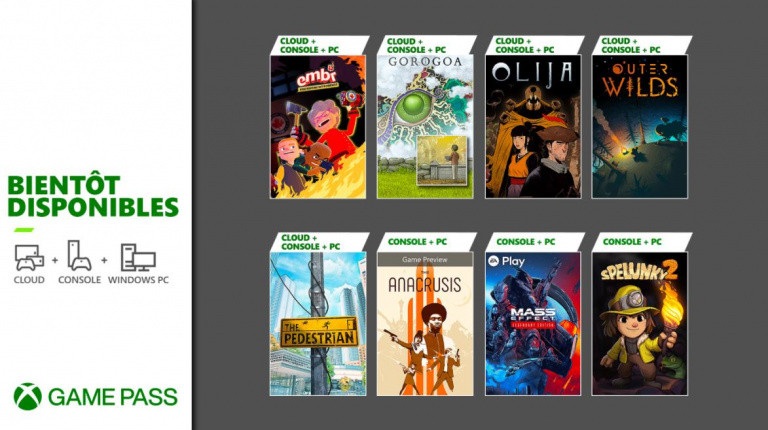 As part of the development of Game Pass, Microsoft Xbox has rolled out Cloud Gaming features, intended for Ultimate subscribers, allowing you to play a certain number of games from a tablet or smartphone. Of these, some were with touch controls to provide more comfort. According to Phil Spencer, this takeover will accelerate the development from the elbow:
Activision Blizzard's fantastic franchises will also accelerate our plans for Cloud Gaming, allowing more people in more places around the world to participate in the Xbox community using phones, tablets, laptops and desktops. other devices you already own. Activision Blizzard games are enjoyed on a variety of platforms and we plan to continue supporting these communities in the future.
---