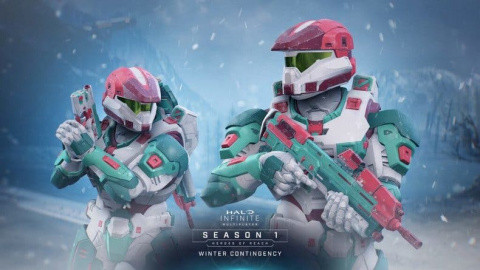 It has been over a month since players clashed over the course of season 1 Halo Infinite multiplayer, which will last at least until May 2023. A time considered sufficient to allow the players to reach the end of the battle pass, and to allow the developers to prepare the continuation. However, various events will punctuate this first season, like Fracture Tenrai a few weeks ago, and Winter Contingency, which started yesterday. Available until January 4, 2023, the event will be much more generous than the previous one, by offering rewards every day.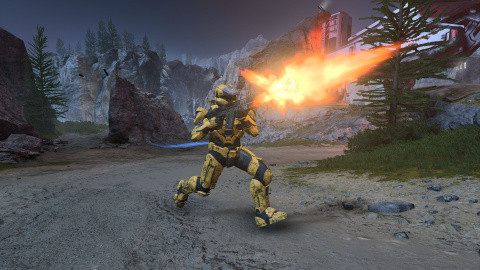 To get a piece of armor, skins, accessories or even an emblem, a background or a plaque, you just need to participate in at least one online game every day. All of these can be obtained by playing through December 30, but if you missed any, it will be possible to take advantage of a small extra week in order to unlock them. For its part, Fracture Tenrai will be back at the start of the year to allow players to continue their progress. Joseph staten, responsible for the creation of Halo Infinite, has also recently expressed about the extension of season 1. His comments were relayed today by our colleagues from Xboxygen:
We have made the decision to extend Season 1 to give ourselves more time to ensure Season 2 meets our high quality standards and so that we can complete Season 2 development in a healthy and sustainable manner. for our team. It is important to note that with the expansion of Season 1, we are not just extending our initial plan for Season 1. Indeed, we took this opportunity to add additional events, elements of customization. and other content in Season 1 to make it an even richer experience from start to finish.
Remember that if the complete Halo Infinite game, which contains the single-player campaign and the multiplayer mode, is paying, players can freely engage in multiplayer, the latter being free to play. It is however possible to spend money there, by purchasing the Battle Pass or by having fun in the online store. Note that the items sold or unlocked are cosmetic, and that they have no influence on the balance of the title. Currently, players can afford sets dedicated to felines. For example, the Purrfect Audio accessory allows you to wear very cute cat ears, Yes Yes.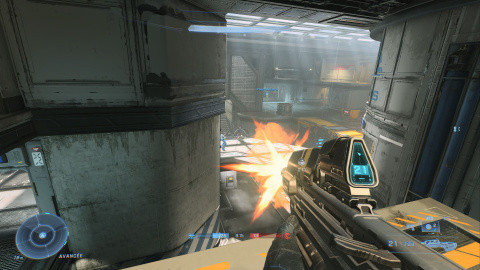 ---