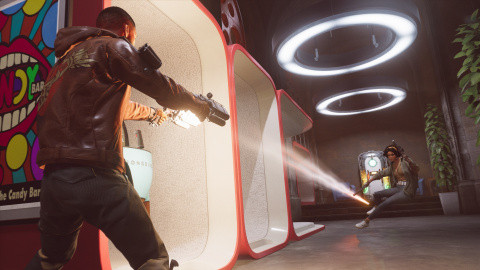 A man wakes up on the beach of an island and experiences the same day on a loop. In front of him, sociopaths who want to maintain this loop at all costs. How could things start better? Comfortable in the exercise of the time loop, the artists of Arkane sign with Deathloop one of the best FPS of the year. As interesting as it is entertaining. Deathloop encourages experiments of all kinds in a universe conducive to surprises, as one player can invade another user's game to spice up progress. Equipped with a first-rate level design and many powers to develop a style of its own, it provides excellent sensations throughout the rise in power offered by the main quest. More action-oriented compared to a Dishonored, Arkane's software offers a wide variety of blasters with pistols, submachine guns, shotguns and sniper rifles. As you progress, the big puzzle is satisfactorily solved until you reach a memorable final loop. The many qualities of Deathloop mean that we would not have been against staying a little longer in his universe.
---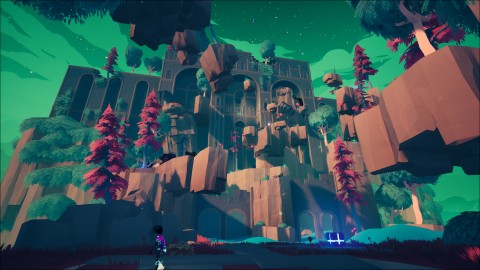 When we tell you that 2023 ends on the evening of December 31, it's not for nothing: during the last month of the year, games are still released, sometimes with excellent surprises. For my part, my surprise of December – and undoubtedly of the year – is Solar Ash, a new game from the studio Heart Machine, which gave us the very good 2D action-RPG Hyper Light Drifter in 2016. But with this new game, the team completely changes register and demonstrates a frankly impressive artistic and "mechanical" mastery. Exit 2D, here everything is in 3D, with certain levels that you can explore upside down thanks to gravity, like Super Mario Galaxy. The player embodies a Void Runner, a strange being who must face big monsters to save his world, and who slides on the ground (like "Shadow" in Sonic) thanks to a pair of boots that are much too cool. Solar Ash shows a pretty crazy consistency once controller in hand. Its movement system is a real pleasure to use, with a level design that gives the pleasure of being intelligently declined during the six hours of play. The phases of the platforms are lively, varied, sometimes impressive – on the backs of the famous big monsters – , not to mention the visuals, very successful. A game that deserves your full attention.
---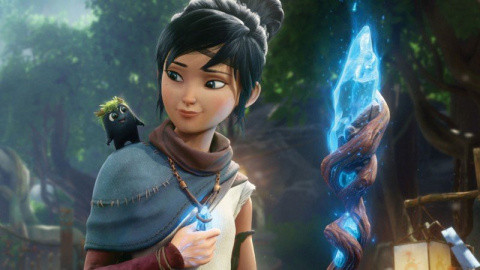 It is undoubtedly the nicest surprise of the year. A game that I watched out of the corner of my eye without really believing in it, but whose beauty and poetry were able to carry me away. The first production of the studio Ember Labs thus revives the spirit of the action-adventure game "PS2-Gamecube": we think of Zelda, of course, but also of Okami or Starfox Adventure. A cocktail of puzzles, fights (sometimes tough) and exploration that works wonderfully, wrapped in a breathtaking achievement and a sublime soundtrack. We can probably blame it for its classicism in terms of game mechanics, but the whole is sufficiently well executed for the magic to operate and that we spend a good ten hours.
---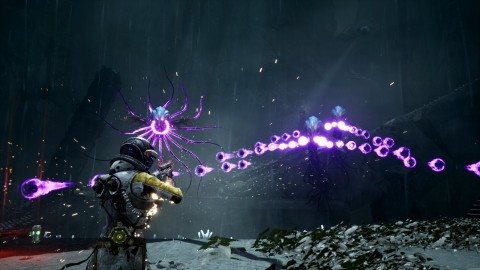 The opinion of
Silent_Jay
The exclusives can sometimes justify the purchase of a next-generation console, and it must be recognized that the PlayStation 5 and the Xbos Series X / S were somewhat lacking in the trunk in early 2023. Fortunately, things have improved significantly in during the year. On PS5, my first Next Gen video game slap was struck by Returnal, a 3D shooter mixed with Roguelite with high difficulty. Beyond an experience lived in 4K at 60 frames / second, the game developed by Housemarque stands out for its seductive artistic direction inspired by the major artists of science fiction including HR Giger and Lovecraft as well as his fights at the same time nervous and tactical. Returnal was simply one if not my nice surprise of 2023, despite a somewhat frustrating procedural generation of levels.
---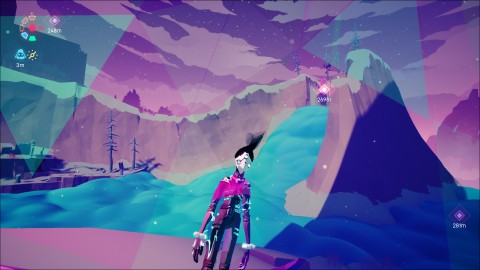 Without necessarily having clung to its artistic direction at first glance, Solar Ash turned out to be one of my favorite experiences of this year 2023. The second production of Heart Machine which oscillates between platforms and exploration plunges us into a particular universe, at the border of the "Ultravide". We control Rei, a somewhat amazingly designed "Void Runner" tasked with rescuing the planet from a looming apocalypse. Capable of moving at very high speed, it gives us very nice sliding sensations that get better with each level. The player connects the discoveries of ever more original worlds where ever more vertiginous platforms are housed. And beyond the pleasure of grinding on rails and hurtling down dunes with greater ease while almost forgetting yourself, the universe conceals exciting story elements to unearth and perfectly choreographed boss fights.
---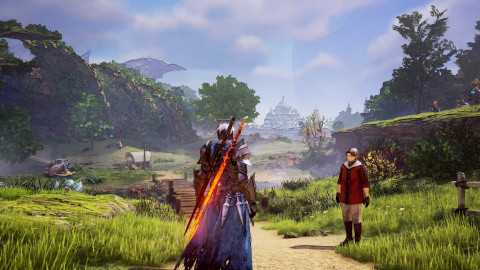 After a year of delay on the initial launch window, Tales of Arise brilliantly signs the big comeback of the Bandai Namco J-RPG saga. While the last episodes suffered from a really dated technique, this new opus under the sign of the renewal uses Unreal Engine 4 which offers a graphic rendering between watercolor and an anchored style of the most beautiful effect. The fights also gain in nervousness thanks to the system of assist which makes it possible to call on its allies in combat to prolong its combos and to finish its enemies with visually impressive blows. But the title does not forget to offer a particularly well written scenario with stakes far from being Manichean and endearing characters for a result which brings a real breath of fresh air to the formula. A deep questioning of the series therefore which promises good for the future of Tales of.