The Nvidia Shield are equipped withAndroid 9.0 Pie, you will access the Play Store to download your favorite applications, enjoy Google assistant for voice functions but also for your games favorites such as Fortnite, Minecraft or NBA 2K19.
Yes yes, in addition to connecting any TV, increasing the image quality of your films and series and giving you access to VOD platforms such as Netflix, you just need to buy an Nvidia controller and you turn your TV … into a console. Thanks to the Shield's cloud gaing service, you can play in 4K 60 FPS quietly.
Usually offered at 147.99 €, the Nvidia Shield TV goes to 123.99 € for a very limited period. If you are interested in the more powerful pro version, you will see it at the best price we could find at Rue du Commerce for € 173.99 instead of € 199.
Many people wonder about the usefulness of this object, sometimes considered a gadget. Wrongly. Actually, the TV shield is a small revolution, to put it simply, it's a bit like bringing new and more powerful components to your TV along with a new OS, a new operating system.
If you already have a recent high-end TV with powerful AI, all the latest licenses, and an ergonomic OS (like a 4K OLED TV from LG for example), then the Nvidia Shield is of no use to you. If you're not one of those people who recently spent a 4-figure amount on their TV, then the Nvidia Shield may be of interest to you.
Unlike Amazon's Fire Stick, this little accessory doesn't just change your TV interface by turning it into a smart TV. No, it goes much further. In addition to bringing all of Google to your TV thanks to Android, including the PlayStore and all the apps that are going well (Twitch, YouTube, Molotov, Netflix, Disney +, Amazon Prime, OCS, PLEX, games …), the Nvidia Shield also provides some high-end components such as the Nvidia Tegra X1 + processor.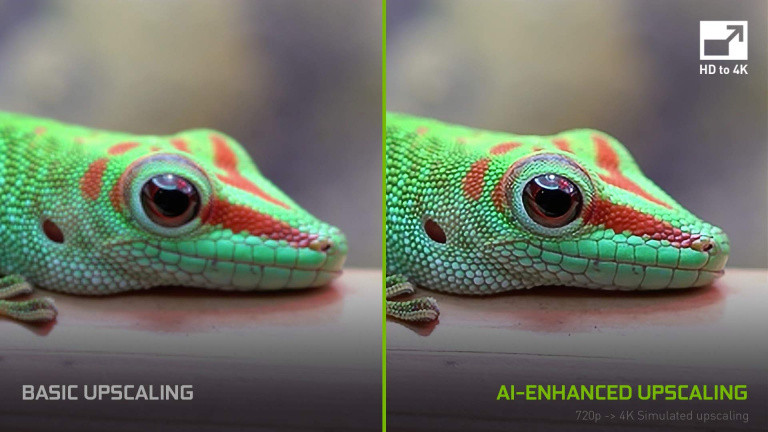 In the Nvidia Shield, there is a powerful artificial intelligence. This is able to analyze the image on the screen to transform a 720p / 1080p source into a 4K image. We call it l'upscalling. But that's not all: note that Nividia owns the licenses HDR10 + and Dolby (Samsung does not have access to Dolby for example). On compatible content, Dolby Vision / Atmos and HDR10 modes drastically improve the final rendering.
In short, you have for 123 € instead of 147 € an object that allows you to transform the interface of your TV by making it super ergonomic thanks to Android. Access to the Play Store and its apps. A cloud gaming service in 4K 60 FPS. A big AI which improves the rendering of the image. Access to Dolby Atmos and HDR. Frankly not bad, right?
To read also