There is nothing to say, it's just the biggest. The most important storage mass which is marketed by Western Digital on the merchant site or 14 TB sees its price reduced. Compatible with USB 3.0 and 2.0, the advantage of this object is not the speed of reading and writing as on an SSD, as you will understand, but the immensity of the data reservoir that 14 TB can represent. huge capacity drops from € 309 to € 250 at the moment at Amazon.
In a world where digital data takes up more and more space (4K videos, HD photos, games, operating systems), such a hard drive can be seen as a long-term purchase. If you are a director or photographer, for example, and you want to keep your entire portfolio, taking advantage of the 14TB Western Digital during the sales seems to be a completely coherent and smart purchase. It's a good way to keep all the data you care about.
These data, they will not simply be stored in this My Book hard drive, they will also be secured thanks to a hardware-encrypted password. This means that, as long as your My Book remains locked, the data stored there is simply unusable. Rather practical if we want to use this hard drive as a sort of digital safe for storing various sensitive data or, at least, that we would like to protect and keep for ourselves.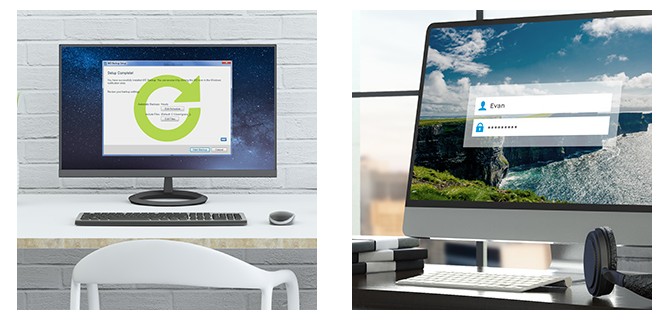 In addition, the hard drive comes with WD Backup software compatible with Time Machine, which allows you to set up automatic backups of your documents. No more worrying about losing all of your sensitive data on your hard drive. You can set the time and day, in short, the frequency of your backups so that they are adapted to your desires. In the event of a computer attack, you are thus shielded and you can easily find the contents of your hard drive.
Another interesting software: WD Discovery, which allows you to connect to social networks and cloud storage services that you prefer, like Dropbox and Google Drive, to name a few. A huge and very complete hard drive, therefore, for a winter sales offer on which all big data consumers should jump in with both feet.
---