With graphics cards, computers or even more powerful consoles, you can display incredible colors and details, provided you have the right tools and especially the right screen.
Find here our selection of the best offers to remember during this period of the winter sales 2023, classified by screen diagonal, so that you can simply head to the models that interest you according to the size of your desktop or your play space.
Find here our selection of the best offers on PC screens for the winter 2023 sales!
Samsung Odyssey G3: 24 inches, 1080p, 144 Hz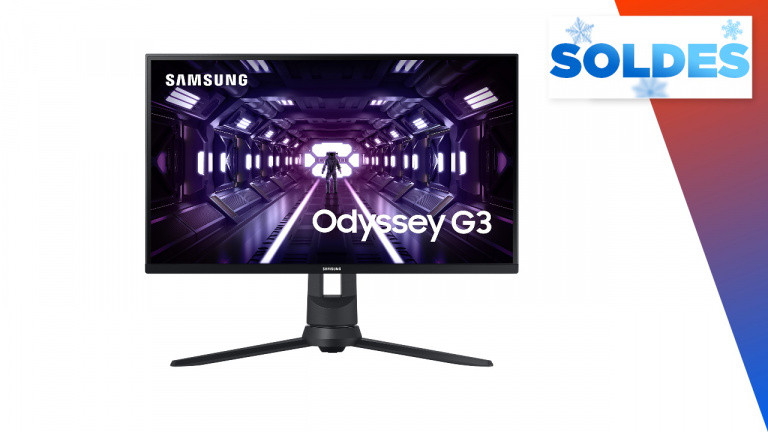 the Samsung G3 24 inches is equipped with a Full HD resolution panel. Thanks to its 3000: 1 contrast ratio, you'll get deep blacks, crisp whites and stunning colors. With these 144 Hz and its response time of 1 ms, you will be able to play in good conditions with a responsive screen and smooth gameplay.
Even for this price, Samsung does not skimp on the integrated technologies, since it has an anti blue light mode and Flicker-Free technology which will preserve your eyes by canceling the effects of flickering. AMD FreeSync Premium is also in the game, to prevent images from stuttering by connecting directly to the graphics card, provided it is reminded, to connect via the Display Port.
Normally offered at 229 €, the Samsung Odyssey G3 24-inch gaming screen really offers a nice reduction during the sales and becomes available at Cdiscount at the price of 149 € with a refund offer of 20 € from Samsung.
---
GIGABYTE G24F: 24 inches, 1080p, 165 Hz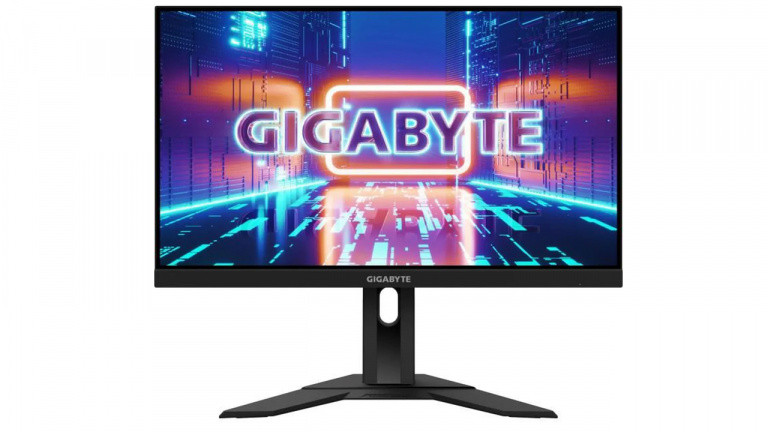 If you are looking for a monitor for your PC that is ideal for video games but don't want a model that is too big, there are several interesting references. Among them, the G24F from Gigabyte is clearly worth it, especially with a nice promotion.
We are indeed facing a 24-inch screen (IPS panel) displaying a Full HD definition (1920×1080) and a refresh rate of 165 Hz. AMD Freesync Premium compatible, this model also incorporates 2 HDMI ports and 1 DisplayPort.
The Gigabyte G24F is currently benefiting from a reduction of € 89 for the winter 2023 sales. Cdiscount is offering it at € 189 instead of € 276.
---
VIEWSONIC VX2718: 27 inches, 1440p, 165 Hz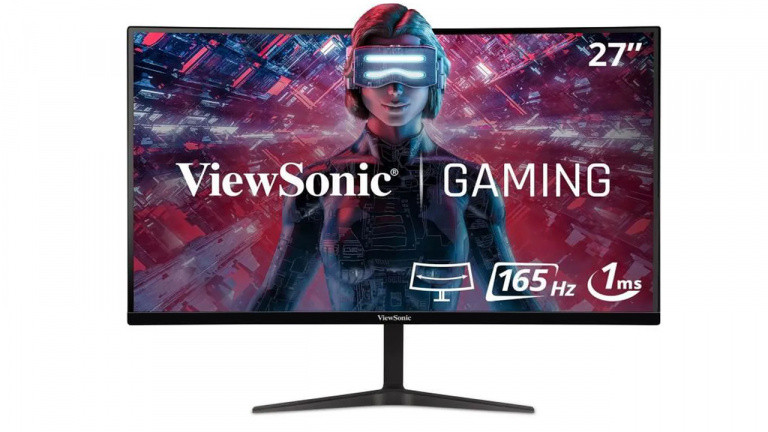 The Viewsonic brand has long been a benchmark for PC screens, whether for office automation or video games. The model selected here is clearly oriented "gaming", thanks to its high refresh rate and its very low response time.
The VX2718 has the merit of offering a 27-inch WQHD (2560×1440) panel which has the particularity of being curved. At a short distance from the user, this provides better immersion. We appreciate the refresh rate of 165 Hz, the response time of 1ms and the FreeSync compatibility.
The Viewsonic VX2718 benefits from a reduction of nearly 90 € at Cdiscount during the winter sales. Usually offered at 326 euros, it drops to 239 €. A good deal.
---
Samsung Odyssey G5: 27 inches, 1440p, 144 HZ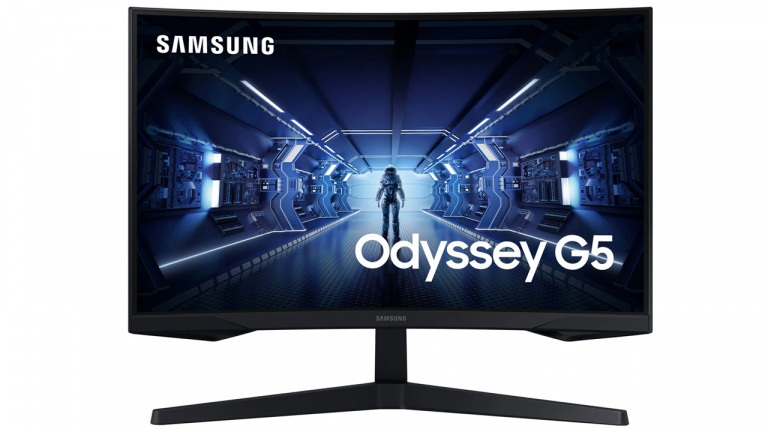 With its Odyssey range, Samsung quickly established itself as one of the best manufacturer of "gaming" monitors for PCs. The models are of excellent quality, with beautiful tiles and benefit from an attractive design. It is the G5 in 27-inch format that interests us here.
The Odyssey G5 thus offers a 27-inch screen incrusted at 1000R and a definition that goes up to 2560×1440 pixels, all with a refresh rate of 144 Hz. It is therefore a perfect screen to play, if you have a computer. good PC.
The Odyssey G5 27 is currently offered at € 279 instead of € 299 at Darty, but this is in addition to a refund offer in the amount of € 40 to be claimed directly from Samsung. You can therefore afford it for 239 €.
---
ACER Nitro VG272U: 27 inches, 1440p, 144 Hz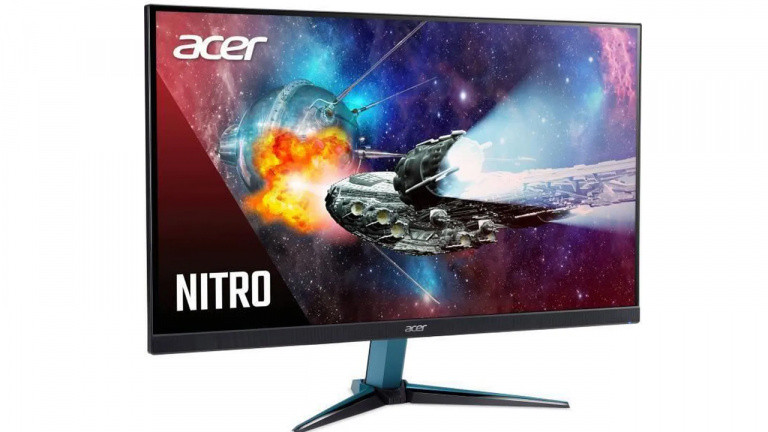 The Taiwanese brand Acer has long specialized in screens for PCs, with a very large catalog of products. We are talking here about the Nitro range oriented "video games" and perfect to be efficient.
The Nitro VG272U is ideal if you want a good screen that is versatile and doesn't take up too much space. It offers a 27-inch WQHD (2560×1440 pixels) IPS panel at 144 Hz and is compatible with AMD Freesync. It also integrates 2 HDMI 2.0 ports and 1 DisplayPort 1.4
The Nitro VG272U screen is currently on sale at Cdiscount and benefits from a very nice price reduction of nearly 420 €. It is therefore offered at € 269 instead of € 688.
---
ASUS VG289Q1A: 28 inches, 4K, 60 Hz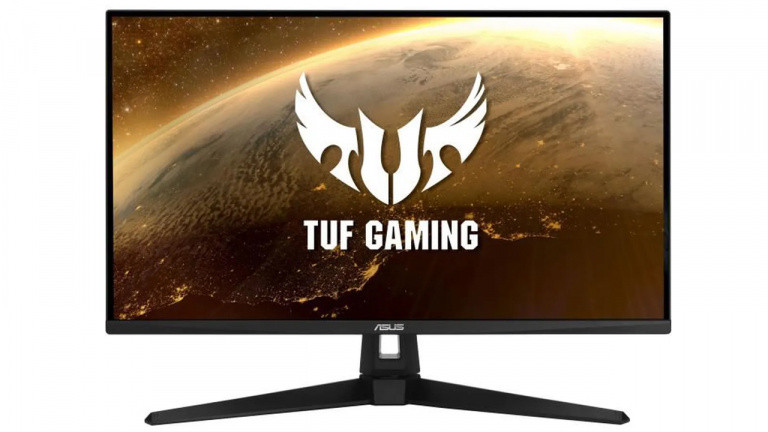 Through its "TUF Gaming" range, Asus offers a whole bunch of products dedicated to video games. Laptops, of course, but also screens that often offer excellent value for money. This is the case with this 28-inch 4K model.
The Asus TUF VG289Q1A thus displays a comfortable 28-inch IPS panel, which has the particularity of displaying an Ultra HD definition (3840×2160 pixels) and a refresh rate of 60 Hz. Equipped with a DisplayPort for PC, but also 2 HDMI ports, it will be perfect to accommodate a PS5 or Xbox Series X.
Nice reduction for this model for the 2023 winter sales at Cdiscount. Usually sold for € 424, the Asus TUF VG289Q1A loses € 134 and trades at € 289.
---
GIGABYTE M32U: 32 inches, 4K, 144 Hz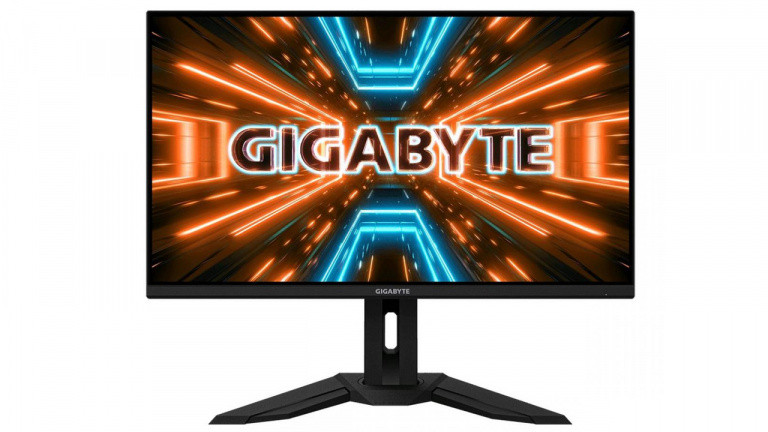 If you play both PC and consoles, you might be lucky enough to have a PS5 or Xbox Series X in your home. And if you want to save some space, why not go for a 4K PC monitor with a refresh top?
This is the case of this Gigabyte M32U screen, which has many qualities: 32-inch IPS panel in Ultra HD (3840×2160) whose refresh rate goes up to 144 Hz. Let's add G-Sync compatibility and a response time of 1ms and you have a perfect screen display for gaming.
Usually offered at 749 €, the Gigabyte M32U monitor takes advantage of the winter sales to lower the price. Rue du commerce applies a 9% reduction and is therefore accessible at € 679.
---
Huawei Mateview GT: 34 inches, 21: 9, 165 Hz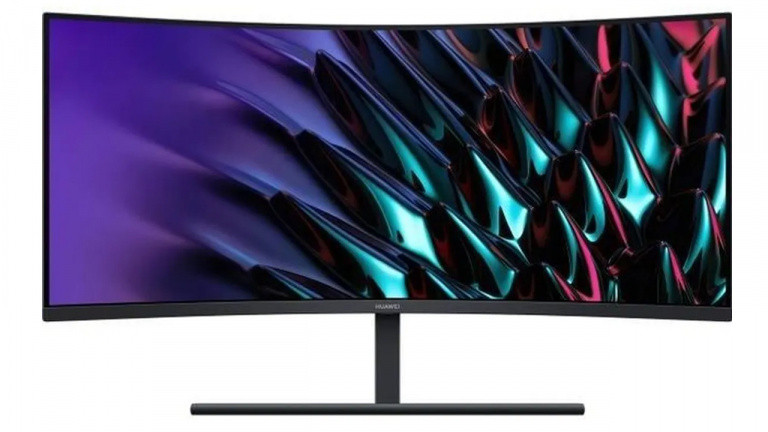 Huawei is not necessarily a very recognized brand in terms of PC screens, because it has few models to its credit. And yet, with the Mateview GT, the Chinese brand hits hard enough, with an ideal model for both playing and working.
The Mateview GT opts for an "ultrawide" format in 21: 9, excellent for the practice of FPS and simulation, but also pleasant to work, since you will have the equivalent of two screens. Its 34-inch diagonal is very generous, as is its 165 Hz refresh rate.
Thanks to the 2023 winter sales, the Mateview GT is offering excellent value for money. Cdiscount applies a reduction of € 119, which allows it to be purchased for € 449 instead of € 569.
---
What is the date of the winter 2023 sales on the internet?
The 2023 winter sales take place from Wednesday January 12 from 8 a.m. and end on Tuesday February 8 at 11:59 p.m. The winter sales will therefore allow you to take advantage of numerous reductions, promotions, rebates and broken prices for 4 weeks.
Up to how much reduction can we have during the winter sales 2023?
The winter sales can offer up to 70% reductions on certain products and equipment! On average, there are promotions in a range of 20 to 40%. So this is a great time to save money! In addition, if you have discount coupons aside, see gift cards obtained at Christmas, there is a way to make nice price reductions on your favorite products during these winter sales 2023.
Which stores will participate in the 2023 winter sales?
The most famous brands are participating. Thus, we find Amazon, Cdiscount, Fnac, Darty, Baker, Micromania-Zing, Cultura, E.Leclerc, Orange, Red by SFR, Shopping street, SFR, Sound-Video, Zavvi… You will thus have the benefit of choice and will be able to take advantage of the many promotions and discounts at all of these merchants for these winter 2023 sales.
[relatedarticles:199[articlesconnexes:199