We begin this list of promising beat'em ups to come by celebrating the launch of Asterix & Obelix: Baffez-les Tous !. Available for a few hours now, the title of Microids is largely inspired by the example carried out by Lizardcube with Streets of Rage 4 to serve us a game at the height of the two icons of the world of comics. In this adventure, Asterix and Obelix unite once again to push back the Roman forces or the many malicious pirates while enjoying hand-drawn drawings. Obviously, everything is playable for two on the same screen. The first embodies Asterix and the second goes to the front alongside Obelix.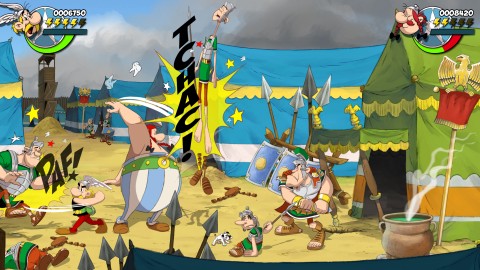 ---
Just like Asterix & Obelix: Slap them All!, Jay and Silent Bob, two heroes of the world of cinema that we could see in Clerks and The Glanders, took their cue from Streets of Rage 4 to shape the game Jay and Silent Bob: Chronic Blunt Punch. In this hand-drawn beat'em up, you take control of these two anti-heroes to beat up anyone who dares to put a damper on them. In addition to a two-player mode, Jay and Silent Bob: Chronic Blunt Punch allows lone participants to switch between characters during the game, ideal for using their special skills.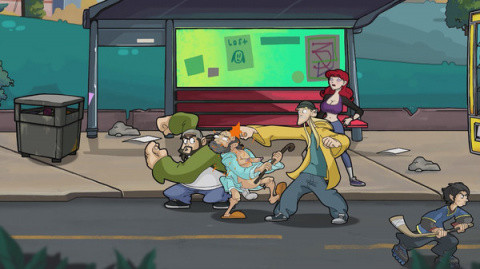 ---
After The friends of Ringo Ishikawa, the Russian developer will be back in 2023 on PC (via Steam) and Nintendo Switch with Fading Afternoon. This new production takes us directly to the land of Japan in the company of Seiji Maruyama, a younger yakuza who has just been released from prison. In this game, the action is brought to the fore, it offers players to perform magnificent choreography, but that's not all. Like its predecessor, the title will have an open world explorable at will and all in pixels, and many mini-games.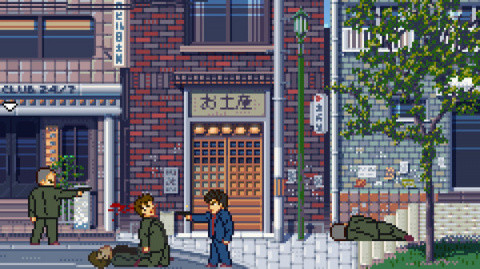 ---
Change of register with this fourth production … Unlike previous 2D creations, here we are tackling a three-dimensional beat'em up: Babylon's Fall. This game signed PlatinumGames (Bayonetta, Vanquish), is a service game that offers four players teaming up to clean a gigantic building which, like the Tower of Babel, has many floors. Each floor represents a dungeon that is full of all kinds of enemies, as well as ever more powerful equipment. These new weapons and armor will be useful to you to always go higher.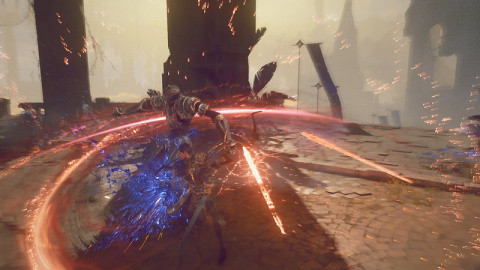 ---
If you like choreography and kung fu, it is towards SIFU that you will have to turn next year; more precisely from February 8, launch date of the game on PC, PlayStation 4 and PlayStation 5. In this three-dimensional creation which is greatly inspired by the world of the seventh art, you play as a young apprentice who uses his fists and his feet to take revenge of a mysterious group that murdered his family. But beware, your hero ages each time he passes from life to death. We must therefore not hesitate to ward off blows and counter-attack so as not to die of old age.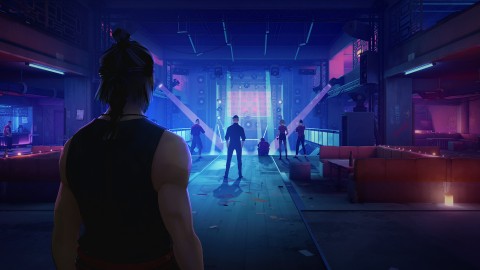 ---
For this sixth beat'em up, we are focusing this time on Midnight Fight Express. This gigantic tribute to the John Wick saga invites you to stroll through abandoned factories, restaurants or in the subway to make your way through a large number of adversaries … Obviously, to achieve such a feat, you will have to play with your fists or interact with the elements of the decor. The small peculiarity of this top view game is that all of the choreographies have been captured by actors in order to offer players a spectacle at all times. Everything is expected on PC, PlayStation 4, Xbox One, Xbox Series X | S and Nintendo Switch.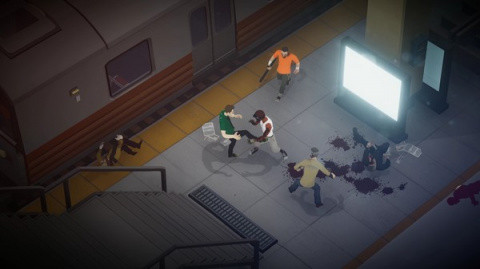 ---
If you like colorful and wacky experiences, Jitsu Squad seems for you. The two-dimensional action game, playable up to four players on the same screen, takes you alongside anthropomorphic animals (rabbit, panda, cat …) to uphold the law. These different characters obviously come with unique and devastating abilities. Note that fans of the genre will be delighted to hear that Tanuki Creative Studio's game is inspired by the greatest, starting with Streets of Rage and Final Fight, but also Guilty Gear for the visual part.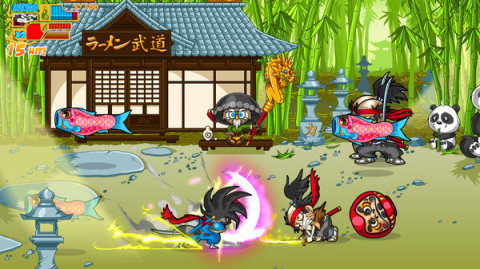 ---
It's impossible to talk about the upcoming beat'em ups without dwelling for a few moments on the next wonder of Dotemu (the publisher behind Streets of Rage 4), namely Teenage Mutant Ninja Turtles: Shredder's Revenge. This all-pixel proposal is inspired by the Ninja Turtles games released on NES, SNES and MegaDrive and invites us once again to fight the great Shredder alongside the mutant turtles. (Leonardo, Donatello, Michelangelo, Raphaël), but also April O'Neil … Indeed, the famous journalist will also be playable. Good news, this adventure can be done from start to finish with three of your friends, all on the same screen.
---
During October 2023, players will be able to experience another hand-drawn 2D beat'em up: Dicey Krime: Traveler of Time. In this adventure, you play as Dicey, or one of the members of his vigilante group (Kane Beast and Hina) to undermine the many bandits and other thugs who shelter the streets. Small originality, this proposal takes us on a journey through the ages to discover ancient civilizations or even cyberpunks worlds. In other words, the experience that can be played locally as well as online is already shaping up to be extremely varied.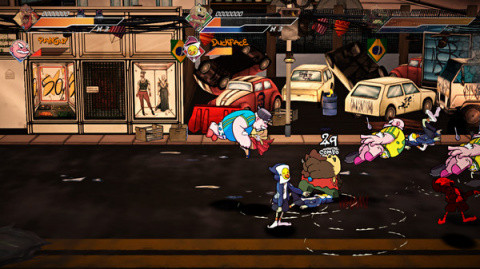 ---
We end this list of upcoming beat'em ups with a Nintendo Switch exclusive. Yep, we are referring here to Bayonetta 3. Once again developed by PlatinumGames, this third opus offers you to play as the coolest and most popular witch in the video game world in order to make the powder and the blades speak in confrontations which never cease to be in full view; the title has magnificent choreography and multiple special effects. However, we will have to be patient. As of yet, we don't have a specific release date, just a vague 2023.