The PS5 differs from the Xbox Series X in many ways, but there's one we never talk about: the accessories. Cameras, headsets, SSDs, even plates to change the color of the console: there are more and more of them.
In all of this, it's hard to know what is really useful. Even if we find a practical PS5 accessory, it remains to be seen whether it is the best value for money on the market. This is where we come in to help you see things more clearly.
A charging station doesn't cost a lot, especially when there's a promo, and it's a useful and aesthetic accessory. That of the OIVO brand is ultra reliable (it is the best seller from Amazon in its category). Usually sold for € 21.99, this pretty charging station drops to just € 18.69.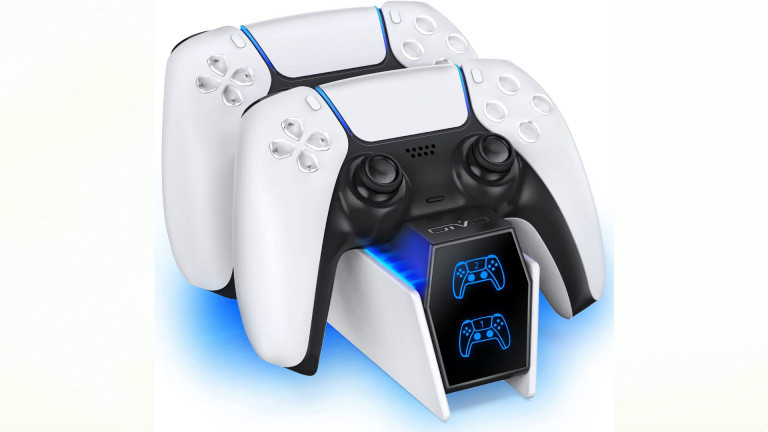 Besides the raw power of the console, the DualSense probably marks the biggest change between the PS4 and the PS5. Back in the days of the Xbox One and PS4, more or less everyone agreed that Microsoft had done better than Sony when it came to controllers. Today, this is far from being the case.
So what has changed so much between the DualShock and the DualSense? The first thing we notice, apart from design and handling, is the "haptic feedback" of the triggers. A small motor changes the feeling under your finger depending on the situation in play. On a shooter for example, it really changes the whole experience.
Overall, everything has been improved on the DualSense. Touchpad, microphone, ultra precise vibrations … Sony relies on its controller and it shows. The thing is, all this technical debauchery consumes a lot of energy. If the DualSense does have a small flaw, it is their battery which does not support the sequences of long gaming sessions without recharging.
This is why investing in a controller charger is wise. With its 2 USB-C ports, this controller charger can support 2 controllers at the same time. Thanks to the fast charge, you will go from 0% to 100% in just 2 hours. Rest assured: no overheating or surge in sight, a protection chip is there to protect your controllers and keep the battery as long as possible. Small non-negligible bonus: this charger indicates in real time the charging rate of the DualSense thanks to an LED indicator.