Nitrome is a studio that has made a name for itself thanks to pixel-art games : browser flash games, mobile and Switch games like Gunbrick, bigger hits like the multi-platform game Bomb Chicken, etc … At the moment, Nitrome is working on Shovel Knight Dig, planned for PC, PS4 and Switch next year. The studio recently shared on Twitter how a Sonic game project rejected by SEGA had become one of their successes on Apple Arcade.
In 2016, Nitrome recorded another success with Leap Day, a platform game on iOS and Android which offers procedurally generated levels. Above all, its two peculiarities are: first, that it presents a new level every day, then that there is just one button (on the touchscreen) required to play it. On August 6, 2023, Nitrome publishes on the Apple Arcade service (iOS, Apple TV and Mac OS) Super Leap Day. This is a suite that offers gameplay improvements and of new mechanics (such as the races on the walls), a new visual style too since it is no longer a question of pixel-art but of vector-art, but especially some horizontal levels, which did not exist on Leap Day. Super Leap Day also allows you to play at a new level every day. But we now learn that this project did not come out of nowhere: it had to be a Sonic game.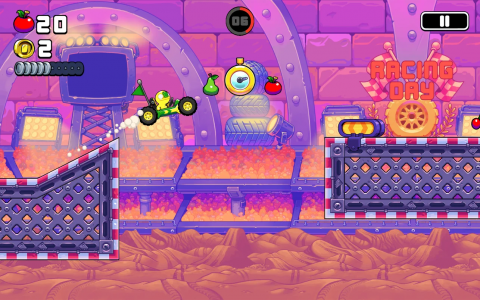 Did you ever wonder why we added wall running to #SuperLeapDay? https: //t.co/fJujTBxpBx
A long time ago we pitched a #Sonic take on the Leap Day format. Sadly the #SEGA gods did not see the potential. But we did make this demo and we liked the mechanic so decided to keep it. pic.twitter.com/Q39ywtMnFY

– Nitrome Ltd (@Nitrome) December 22, 2023
Have you ever wondered why we added wall racing to Super Leap Day? Long ago we have proposed a Sonic project in Leap Day format. Sadly, SEGA gods did not see the potential. But we did this demo and liked the mechanics so we decided to keep it.

We would love explore this idea of ​​a one button Sonic more in depth if you feel like it, Sega.

The idea was to have a whole new level (one act) every day, exploring many old and new environments.

The plan was that, as in Leap Day, every day corresponded to a whole new zone. With everyone competing on the same new short act. A Chaos Emerald could be earned every day. The players who would have collected the seven Chaos Emeralds would have been awarded with Super Sonic at the end of the week. A super fast and unique speedrun competition?

Our plan would have included bonus levels like in the original games, and this is one of the other elements that we kept as inspiration for Super Leap Day.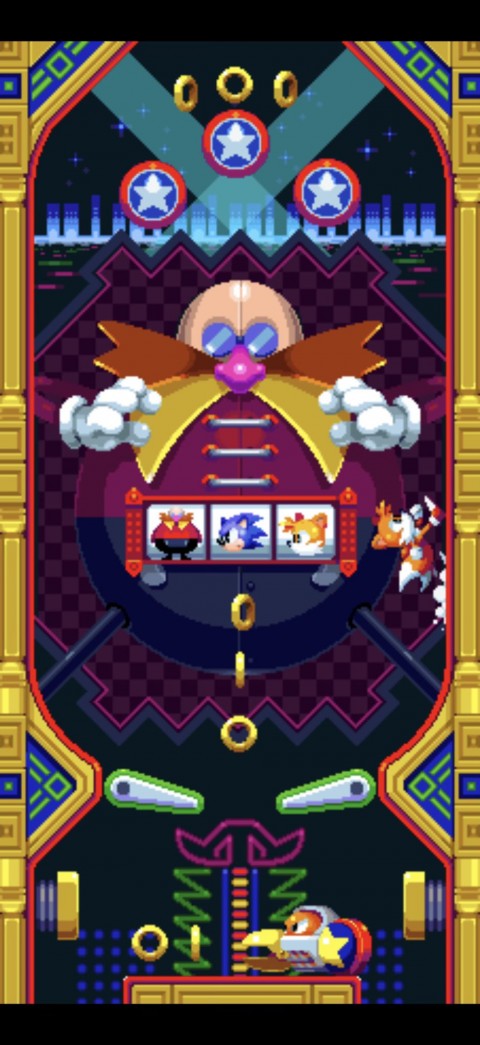 We note that if Nitrome had hope for Sonic, the studio has none for any Nintendo licensed game.
Yeah that was us. We never even bothred pitching those though. It was more of a passion pipedream art project.

Its extremely rare nintendo lend out there ips. And Mario is the top dog.

– Nitrome Ltd (@Nitrome) December 23, 2023
Q: Did you build this project after Mario prototypes which I remember on Twitter a few years ago?

A: Yes, it was us. We do not have never bothered to pitch them however. It was more of a fanciful artistic project of enthusiasts.

He is extremely rare to see Nintendo lend one of its licenses. And Mario is number 1.
Finally, we learn in this series of tweets that Nitrome is not so unhappy to have seen this project rejected by SEGA. The studio is proud to be able to now work on own licenses as Mat Annal, founder, CEO and artist (responsible for the sprites of this Sonic project) of the studio, points out.
Were not really looking for IPs to work with as we are very happy making our own. For us to work with an IP it has to be one that really resonates that we can see potential with. We don't often do it. In fact only Shovel Knight so far.

– Mat Annal (@mat_annal) December 23, 2023
Q: Casino Night is splendid! Maybe you should ask another company to lend you a similar license.

Mat Annal: We're not really looking for licenses to work on anymore, being very happy to create our own. For us to work on a proprietary license, it would have to be a license that really resonates with us and in which we see potential. We don't do it often. In fact, we've only done it with Shovel Knight so far.
One can only wish Nitrome success in develop licenses that appeal to the public and stimulate the imagination of their artists.
This is not the first content related to Sonic, hidden for a long time and which emerges recently. A few days ago, we told you about the intro of Sonic Chronicles, a BioWare RPG released for Nintendo DS in 2008. The introduction of the game was a animated cinematic which showed us an epic battle between Eggman and Sonic, and which had been removed from the game to be replaced by gameplay clips on the same musical theme. Jonathan cooper had unveiled this cinematic explaining regret the choice of SEGA to have cut it.
The blue hedgehog will be in the spotlight in 2023. In addition to the second film dedicated to him, he must return to our consoles with Sonic Frontiers at the end of the year. As for Nitrome, we are eagerly awaiting the platform game Shovel Knight Dig, which is due out later this year.
To read next: