This statue of Link is one of the rare official license derivatives. You know, Nintendo is a bit like the "Apple of the video game". When the Japanese company offers a figurine, it is always of high quality (we think for example of the immense range of Amiibos). This time, it was the First 4 Figures workshops, renowned for the finesse of their work, that were debauched.
Who says quality products, often says a bit high price. Usually sold for more than 90 or even 100 euros, the figurine that we present to you today drops to 64.99 € at Zavvi. A fairly interesting promo compared to the other products in the First 4 Figures range!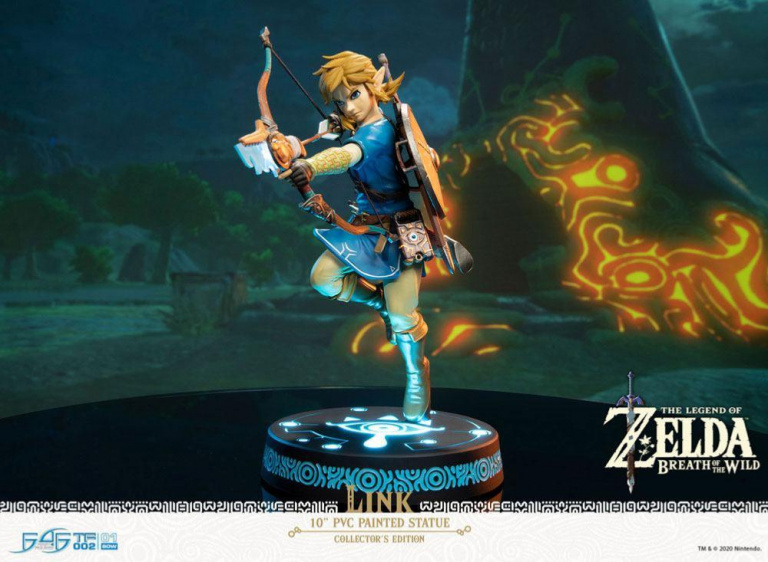 Buy the Breath of The Wild version Link figurine for € 64.99 at Zavvi
A slightly more complete presentation of this official derivative product is required. As you can see in the image above, the statue is 10 inches, which is approximately 25.4 centimeters. If you plan to put it in the middle of a shelf, make sure you have enough space: 25.4 cm is more when it seems.
On this figurine, we find Link in a particularly dynamic pose, the bow bent, the archaonic arrow ready to pierce the Guardian in his line of sight. Sheikah tablet on his belt, shield on his back and Chosen One's tunic clothed, Link appears more alive than ever, his determination lighting up his eyes.
The statue is made in Pvc and the finishes are neat. When you have the object in front of your eyes, you can only see the attention to detail. The Sheika bow or tablet are two good illustrations of this. You will see, even the packaging has a collector / premium look.
Buy the Breath of The Wild version Link figurine for € 64.99 at Zavvi