Already sold in several million copies, Battlefield 2042 continues to improve with the updates since launch on November 19 2023. But before arriving in the hands of the players on this date, the title has been postponed a little less than a month.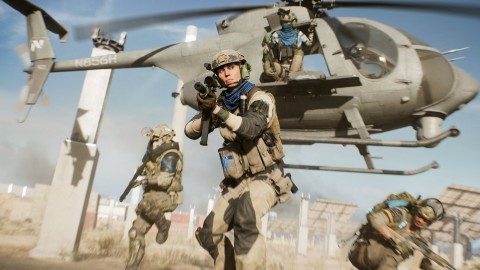 A delay necessary for a correct launch, which could not have been held without some sacrifices according to Tom Henderson, whose information is overwhelmingly reliable. He indicates that according to his sources, a version of the game was presented to some people during the summer of 2023. During this presentation, DICE would have put a strong emphasis on weather phenomena, like the tornadoes that we may encounter during our games.
A summer 2023 presentation of # Battlefield2042 contained earthquakes, fire tornadoes, tsunamis, and volcano eruptions – But due to lack of time, they needed to just focus on the twister.

The game needed another year, man. pic.twitter.com/0G0WPwUW3U

– Tom Henderson (@_Tom_Henderson_) December 19, 2023
Obviously, there must have been several more. According to the information gathered, the players should have dealing with earthquakes, tsunamis, volcanic eruptions and fire tornadoes, as we can see them during the superfires affecting California or Australia. Unfortunately, for lack of time, the team would have been forced to remove these elements of the game. Tom Henderson also believes to one year the additional development time that the game would need to integrate them all.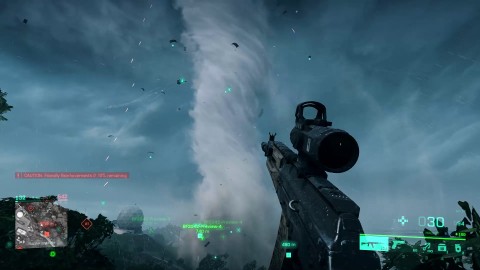 Finally, DICE would continue to be subject to significant constraints and have completely revised the post-launch content roadmap internally. At present, the title continues its journey armed with its many updates, and offers a temporary event in which the modes Conquest and Breakthrough are now available in 64 players on PC, PS5 and Xbox Series versions. For some players, this "new" mode, also already present on PS4 and Xbox One, is an admission of weakness from DICE, which reportedly states that the team is failing to correct and balance games involving 128 players on next-gen consoles and PC.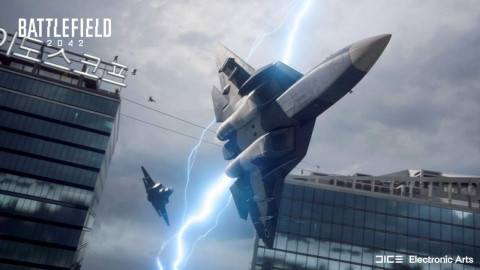 ---