Launched in 2019 now, Call of Duty Warzone is what we call a heck of a success. Nevertheless, success is maintained and after several years of good and loyal service, Verdansk's existence came to an end at the beginning of December. Farewells celebrated by some swindlers for some, but leading to the advent of the huge Pacific update (which also concerns Call of Duty Vanguard).
To stay in the Warzone topic, the huge novelty of this new chapter is obviously the deployment of a new map, the island of Caldera, a vast exotic piece of land that is home to many different points of interest with a whole host of events. The latest is none other than the Festive Fervor, preparing for the end of the year celebrations with many unlockable items and the arrival of Krampus, a formidable monster… and even a little too much.
Far from the idea of ​​remaining anchored in reality, the developers thus offer in the Festive Fervor event a touch of the supernatural with the Krampus, a mythical creature from Eastern European folklore. This quite aggressive being whose appearance turns out to be unfriendly now roams the map, history of pigmenting the action and attacking surrounding players for free.
The problem ? Krampus is obviously a little too solid for the community, which shouts out loud and clear, to highlight its aggressiveness and resistance. For many players, the monster attacks too randomly and worse, has too many health points. Enough for the bodybuilder ibex to spoil the game for most of those he meets.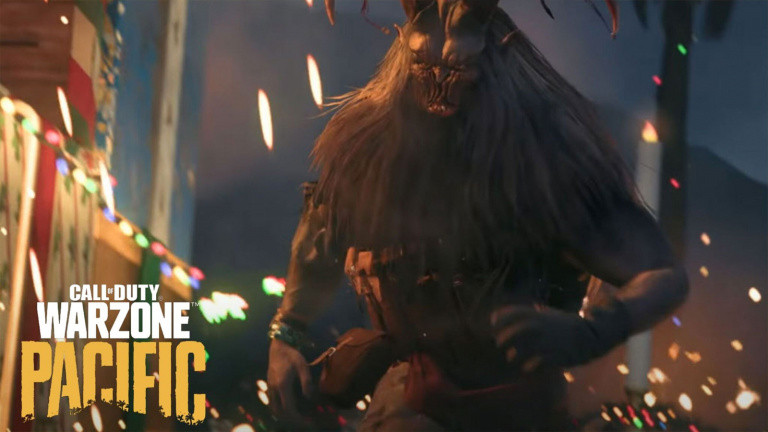 Faced with this apparent problem, Raven Software therefore decided to act, not by deleting the guest but by restricting its capacities: his health has been significantly reduced in all modes and he will no longer spawn "After the fourth circle". For its part, the public greeted the news with some enthusiasm on social networks.
Note that doing 365 points of damage to this charming Krampus is part of the challenges introduced for the Festive Fervor event: you can find all the objectives and rewards that are key in our article, right here.
---