Disciple of the Cloudbreath Adept, already encountered by players in the past, Shenhe is therefore the next 5 star character by Genshin Impact. Raised by the Adept, who has trained her relentlessly ever since, she comes from an ancient and powerful family of exorcists. Character Cryo equipped with a pole weapon, she belongs to the constellation Crista Doloris.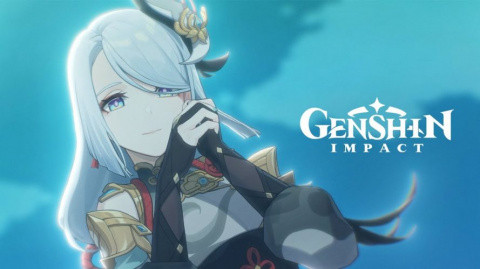 The trailer focuses on her story, and lets us hear her English voice, but remember that her Japanese voice is none other than Ayako Kawasumi, who plays Saber in the animes Fate. Like Xiao, she will be available within the first banner, accessible from January 5. On the skill side, Shenhe is able to dash from a quick press, while a long press will allow the use of a talisman. dealing Cryo damage in a given area.
Finally, and like each character, she will have a very practical ultimate technique, since she will reduce resistance to Cryo damage while constantly inflicting. An approach that is reminiscent of that of Rosalia, came into play with version 1.4 last April. As a reminder, version 2.4 of Genshin Impact will allow you to discover new creatures, like the Floating Raid, Divda and Formalo, the Unagi Abyssal, new elemental spectra or the Cantor of the Abyss (abyssal flame) and the Abyssal Elementosaurus.
---