We thought we would be quiet until January 5, the day of update 2.4 …. This is without counting on MiHoYo, who like that, probably to cut the grass from under the feet of the leakers, presents the next character Limited version of Genshin Impact version 2.5. Let's see what we know about her, so far, and don't forget to go collect your free first gems.
Who is Yae Miko?
Yae Miko is the Guuji from Narukami Shrine. High priestess of the latter, and descendant of the line of Kitsunes, family and friend of eternity … but also intimidating editorial manager of the Yae Chamber.
More info about Yae Miko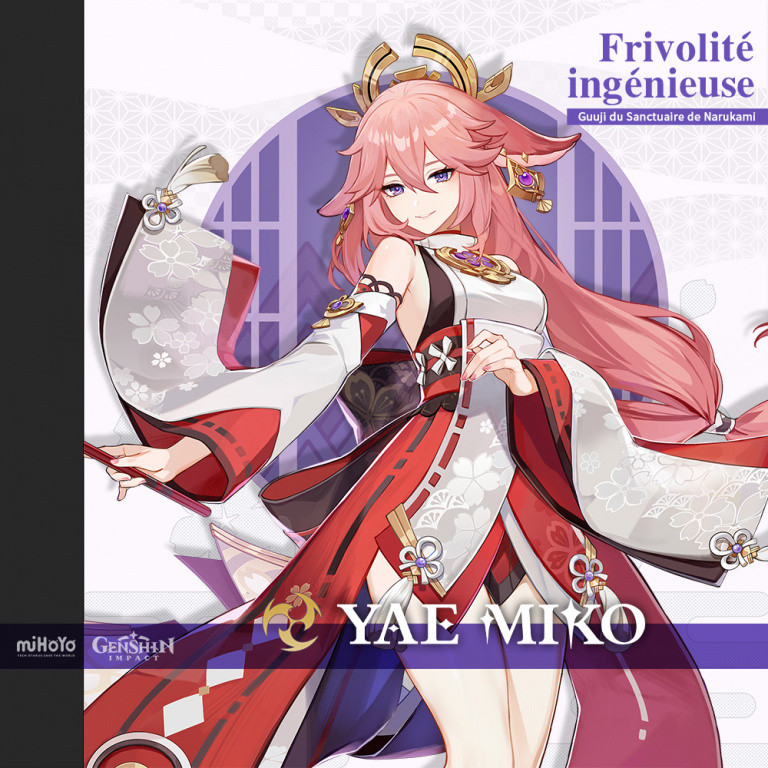 I witnessed the majesty of the Kitsune in the forest under the moonlight. Its shape kept changing, revealing the unknown and the invisible. »Raiden Ei
Yae Miko will be a 5 star character of the element Electro which will arrive in version 2.5 of Genshin Impact. We necessarily think of Raiden who is already a very powerful Electro character. Perhaps the alliance of the two in your team risks making your enemies tremble. We will have more information on her in a few weeks. And of course, we will tell you more about its abilities, its constellations, and how to equip it.