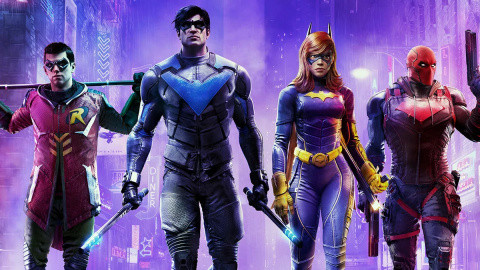 Announced in 2023, Gotham Knights is due out in 2023 on PC, PS5, PS4, Xbox Series, and Xbox One. Unfortunately, the publisher has not yet given details or an exit window for its action-adventure game and we must therefore rely on simple guesses. Warner Bros. also having another high-profile DC Comics game on fire – a certain Suicide Squad: Kill the Justice League – also due to be released this year, we imagine that it will be a question of not releasing them at the same time to avoid cannibalization . The problem is that we do not know when the highly anticipated adventure of the villains in question will be released: no doubt we should have details very soon.
---
Gotham Knights comes after a landmark Batman Arkham Knight event, namely Bruce Wayne's death . The city having lost his greatest vigilante , but crime has not lost control for all that, the succession will be taken by part of the "Batman Family" namely Batgirl, Robin, Redhood and Nightwing. These four "Knights" will form a devastating team and will go off to fight several evil entities, the main one being the Court of the Owls.
Our four superheroes will thus have to face many criminal organizations while taking up another major challenge: respect Batman's legacy by taking up the torch, with all that that entails. Despite their individual experience, taking over from the billionaire is no small feat, especially after all he has been able to accomplish in previous episodes of the Arkham series.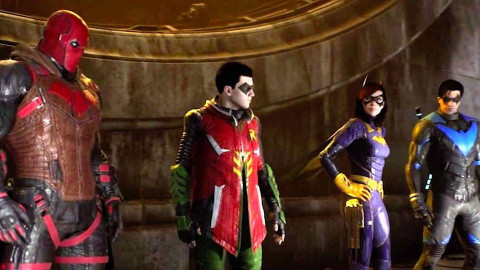 ---
If there was only one threat to remember in Gotham Knights, it would undoubtedly be the Court of Owls, presented as THE great opponent of the game. In reality, it is not a question of a character strictly speaking but of a criminal organization with monstrous tentacles, pulling the strings in the shadows while being at the origin of many misdeeds. In the comics, this dark mafia whose members wear owl masks is described as extremely powerful, first appearing in 2011 and enjoying an entire arc dedicated to it. Gotham Knights will therefore be the opportunity to present these antagonists in the video game.
Obviously, the casting of the software did not intend to be limited to the Court of the Owls itself: we have already had confirmation of the presence of Carmine Falcone or Mr. Freeze, which in a gameplay trailer had taken by storm a gigantic tower in order to cool all of Gotham City. This level has also been confirmed as being a level appearing towards the middle of the adventure. So expect to find other antagonists from the Batman universe.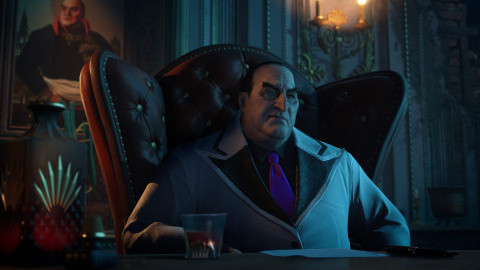 ---
Four figures can be played in Gotham Knights: Batgirl, Robin, Nightwing and Red Hood. These characters can be complementary and will each offer their own gameplay with specific features. We can play with the same character throughout if desired, and make it progress thanks to the multiple skills to be acquired gradually.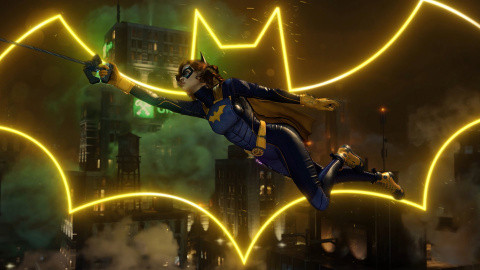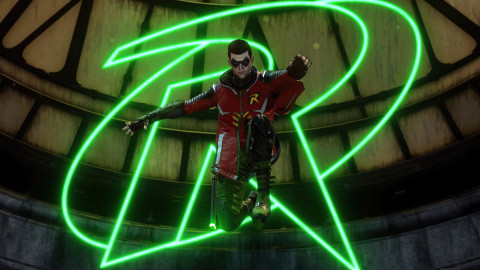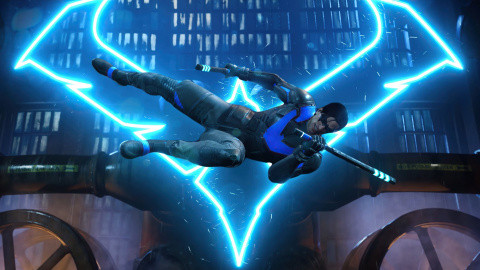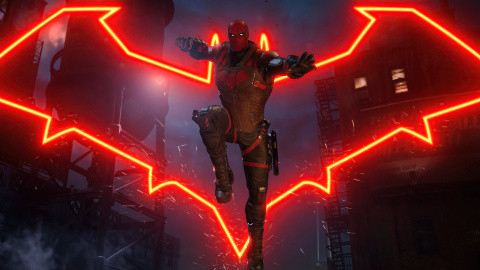 ---
Warner Bros. Montreal has officially confirmed that Gotham Knights is an open-world action-RPG: you can choose to play any of the four Knights on offer, to alternate when you want or to keep your favorite face throughout the adventure.
As is the tradition of the genre, a whole system of levels will be established: we will raise our protagonist in levels and will unlock new abilities gradually thanks to a dedicated skill tree. We can also assign different equipment, in order to customize their ranged, melee and even their combination weapons, so as to better adapt to all player profiles. The appearance of the costume will also be featured.
The enemies will also have a level, which must be taken into account before each confrontation so as not to find themselves in a position of inferiority. The developers wanted to reassure the public by admitting that there would be no need to farm to progress and that the difficulty would be smarter than that.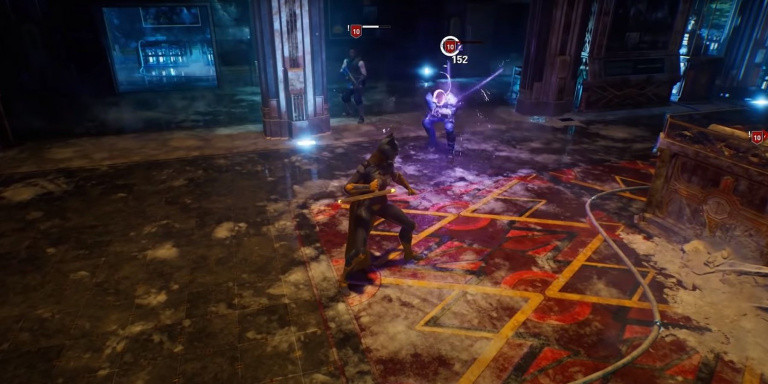 ---
Gotham Knights will take place in the dark and beautiful Gotham City, which will take the form of an urban open world. Described as particularly large by its creators, it can be explored without any restriction from the start of the adventure and to move through the scenery, it will be possible to opt for the grappling hook or the Batcycle. Many criminal organizations will be rife there, with hundreds of enemies to face (unsurprisingly). It remains to be seen what other activities will be offered.
Note that the adventure will revolve around a system of nights: there will be several and the fights like the exploration will be done after the sun goes down. During the day, the Bat-Family will meet at the Belfry, which will act as a hub and in which it will be possible to analyze the clues found outside, to chat with Alfred, to craft his equipment, to choose his character and to prepare for the following night.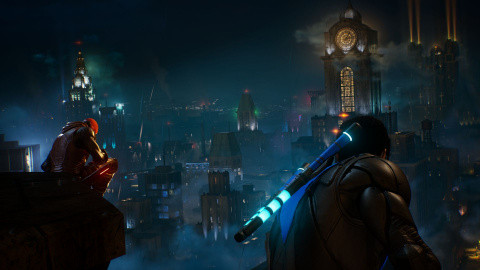 ---
Gotham Knights will be playable in single player and multiplayer thanks to an online cooperation system, for up to two players. Although four characters are offered in total, only a duo can be formed once in Gotham City and both players can choose the same character at the same time, no limit being imposed on that side.
The developers admit that the co-op mode will be particularly enjoyable and will offer a perfect experience to be devoured by two, each one can decide to go about his business if he wishes: however, playing the game alone will be quite possible and that shouldn't detract from the experience.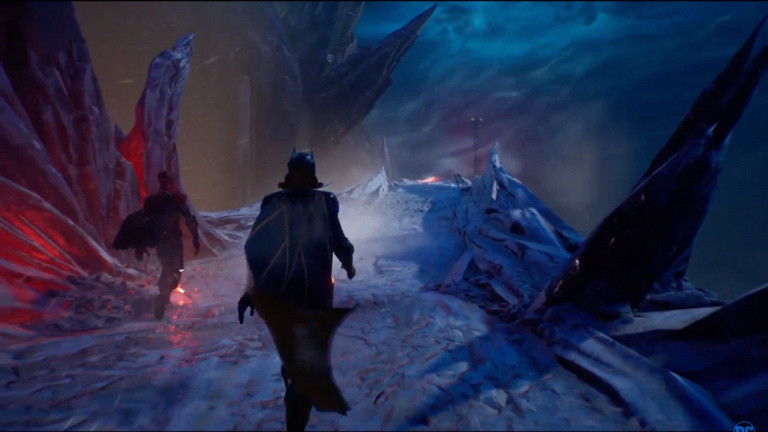 ---
No, Gotham Knights will not be a service game and the original story, as well as the many missions that compose it, will form a whole which will be sufficient on its own according to the designers. The experience is advertised as quite complete, therefore, and although DLC where expansions are quite possible (nothing specific has been announced yet), they will not be necessary to enjoy the game.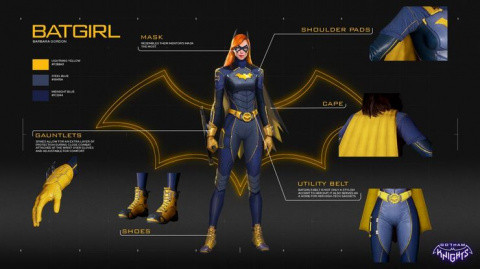 ---