In a press release, Nintendo said the Switch had (again!) Broken sales records. This time it is the number of consoles sold in a week that has been beaten. Without giving the figures, the Japanese firm declares that never before had so many Switch consoles sold in Europe and the United Kingdom during the week of November 22:
Nearly 5 years after launch and the Nintendo Switch shows no signs of slowing down.

Nintendo just broke their previous weekly sales record for hardware across UK / EU. pic.twitter.com/X9BmJUuOpY

– Pixelpar (@pixelpar) December 10, 2023
Record sales which have a clear justification: the week of November 22 corresponds to that of Black Friday, a crazy period when prices fall. This was also the case for Nintendo: it offered for sale a pack including the console, a code for Mario Kart 8 Deluxe as well as a three-month Nintendo Switch Online subscription, all for € 267.50.
A console that is also selling well thanks to the games released at the end of the year. The Switch has hosted Metroid Dread, Shin Megami Tensei or even the remake of the fourth generation of Pokémon with Pokémon Sparkling Diamond and Sparkling Pearl. The latter has also sold six million copies, doing as well as Pokémon Sword and Shield. But it is also games released for four years that are helping Switch sales: Mario Kart 8 Deluxe totals 38.74 million in sales on September 30. In doing so, it is the firm's best-selling game!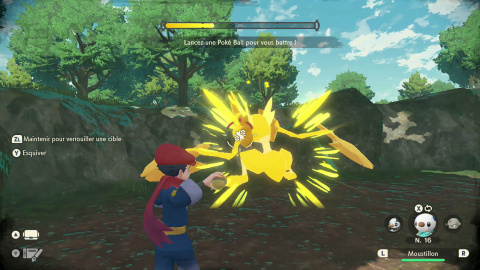 A success for Nintendo which it is legitimate to think that it will not stop in 2023. The Kyoto firm has planned heavy for next year, starting with Pokémon Legends: Arceus Triangle Strategy and Kirby and the Forgotten World . Especially since other big games, which can always be postponed, are expected for 2023: Bayonetta 3, Splatoon 3, Sonic Frontiers but also Breath of the Wild 2.
Source: Eurogamer